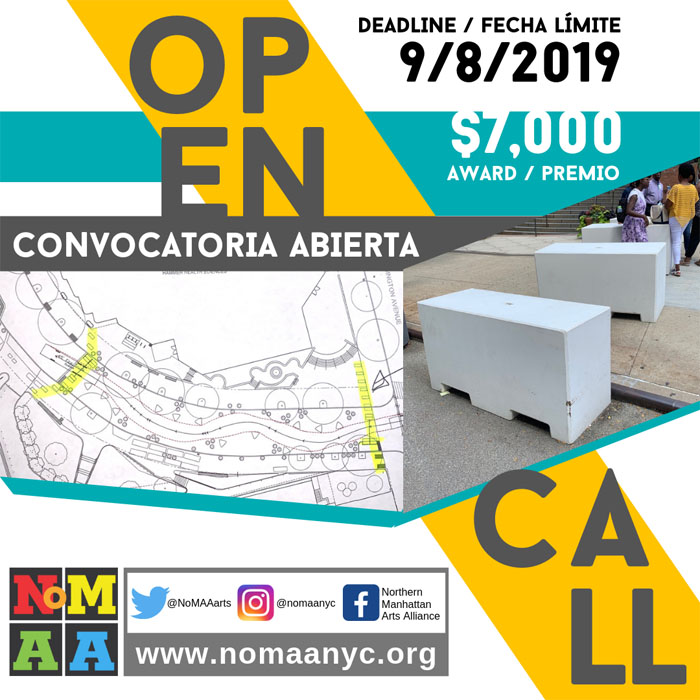 The indispensable Northern Manhattan Arts Alliance (NOMAA) has an open call for the Haven Plaza Public Art Project. Columbia University Irving Medical Center in partnership with NoMAA invites artists to submit proposals that creatively address ways to cover 26 bollards (cement blocks 57"L x 30"H x 22"W) and the immediate walkways located at two entrances of Haven Plaza. The design must take into consideration the proximity to the Columbia Medical Center Nursery School as well as reflect the diversity of the uptown community. One artist or team will be selected. Proposals should include a detailed budget that covers artist fees and materials. Total award will be $7,000 for the selected proposal. So there you have it Uptown artists, you have until September 8 at midnight to submit. I would love to see the artwork of local street artists ICU463 or Dister on those bollards.
For more info: Call For Artists: Haven Plaza Public Art Project
We invite you to subscribe to the weekly Uptown Love newsletter, like our Facebook page and follow us on Twitter & Instagram or e-mail us at [email protected].