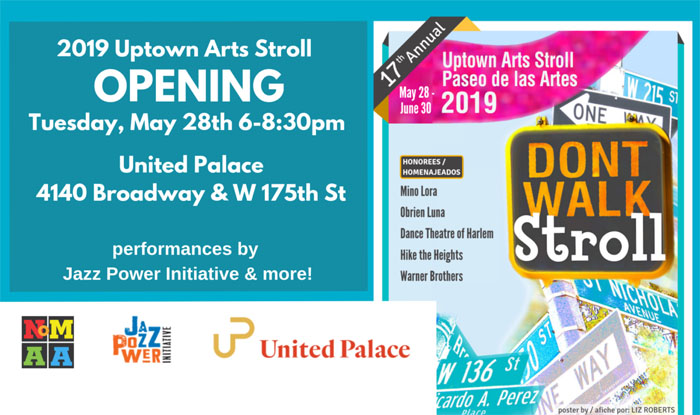 That's right familia, The 2019 Uptown Arts Stroll kickoff is Tuesday, May 28th from 6:00-8:30pm at the United Palace (4140 Broadway @ 175th Street). Performances by Jazz Power Initiative & more. This year's honorees are Mino Lora, Founding Executive Director – People's Theatre Project; Obrien Luna, singer songwriter; Dance Theatre of Harlem, on their 50th Anniversary; Hike the Heights, celebrating 15 years, and Warner Bros. Pictures, filming Lin-Manuel Miranda's "In the Heights" uptown this summer. Please come out and show your love and support for the arts Uptown.
For more info: www.artstroll.com/
We invite you to subscribe to the weekly Uptown Love newsletter, like our Facebook page and follow us on Twitter & Instagram or e-mail us at UptownCollective@gmail.com.