By Sherry Mazzocchi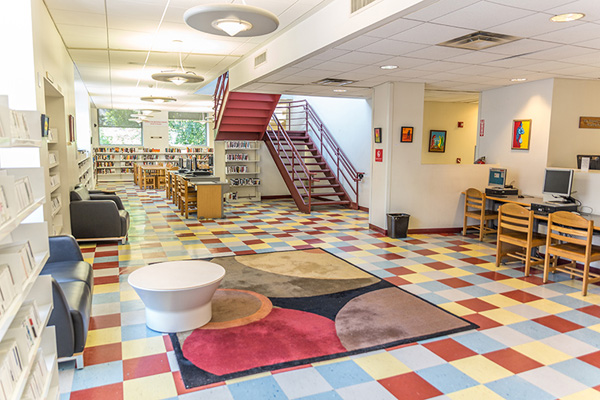 When Braydin isn't playing video games, he's writing and illustrating a story about a boy who plays them so much he's suddenly transported inside one. As the nine-year-old graphic novelist showed off his work, he said, "I have Part One at home."
Braydin, a connoisseur of comics, likes the Bone series by Jeff Smith, who began writing the multidimensional saga when he was about nine. Braydin found the Bone books upstairs at the Inwood branch of the New York Public Library (NYPL).
The 17,000-square-foot library will be demolished soon, making way for a 14-story residential building with a Pre-K center and a new library. While Councilmember Ydanis Rodríguez originally touted the building as "100 percent affordable" only 40 percent will remain affordable, according to a Housing and Preservation Development (HPD) press release.
Some community members have denounced the project, saying libraries should not be springboards for real estate development.
"It could be built somewhere else," said Jeffrey Wollock of advocacy group Save Inwood Library. "We should never have been forced to choose between our library and affordable housing, because we need both." Inwood residents rallied for the library at Community Board meetings and gathered over 5,000 signatures in protest.
But Inwood's rezoning, along with plans for the new library, was approved.
Read more: Stacked: Who uses the library? | Manhattan Times
Related: Loaner Library | Manhattan Times
We invite you to subscribe to the weekly Uptown Love newsletter, like our Facebook page and follow us on Twitter & Instagram or e-mail us at [email protected].