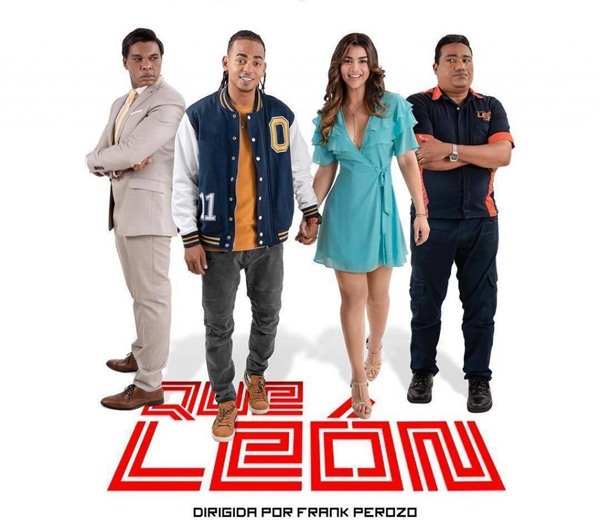 Spanglish Movies is back with another hot film. After making waves with its debut in the Dominican Republic and Puerto, Que León is coming to the states today, Friday, January 25, 2019. The film marks the first acting role for Reggaeton sensation Ozuna and boasts a stellar cast of some serious talent such as Clarissa Molina, Celines Toribio, Raymond Pozo and Miguel Céspedes to name just a few. Directed by Frank Perozo, Que León is a feel good film that will have you laughing from the beginning to the very end. The movie also does an excellent job of highlighting the rugged beauty of the Dominican Republic. The island is very much a character in the film.
The Dominican film industry has been growing by leaps and bounds and Que León represents a major development in that trajectory. Que León is the first Caribbean film to reach 25 countries and in the United states to reach 15 states, 35 cities and 65 theaters in its premiere in theaters. With that said, it is imperative that we support that growth, which will ensure that these types of films continue to be made. So get your tickets ASAP and let your people know that they have to see Que León.
By the way, word on the street is that Que León 2 is already in the works. Stay tuned…
We invite you to subscribe to the weekly Uptown Love newsletter, like our Facebook page and follow us on Twitter & Instagram or e-mail us at [email protected].