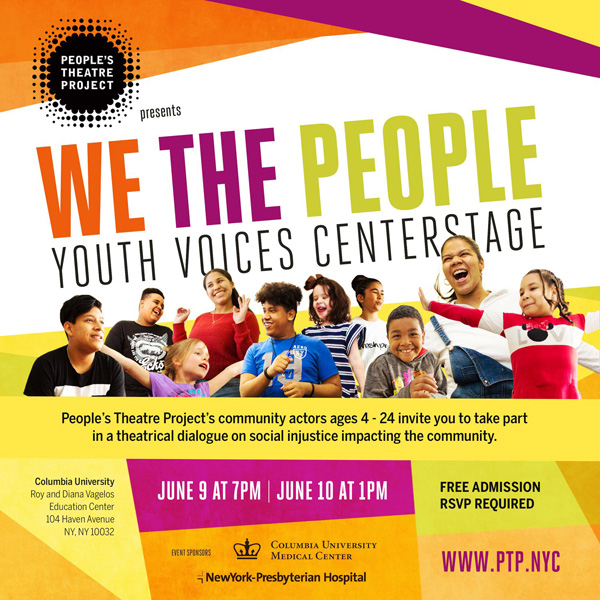 The indispensable People's Theatre Project invites you to take part in WE THE PEOPLE: Youth Voices Centerstage, an artistic dialogue on social injustice impacting the community. It all goes down on Saturday, June 9 and Sunday, June 10 at the Clyde and Helen Wu Auditorium (104 Haven Avenue). Admission is free but RSVP is required.
Hit up www.PTP.nyc or call (646) 398-9062 for more info.
We invite you to subscribe to the weekly Uptown Love newsletter, like our Facebook page and follow us on Twitter & Instagram or e-mail us at [email protected].