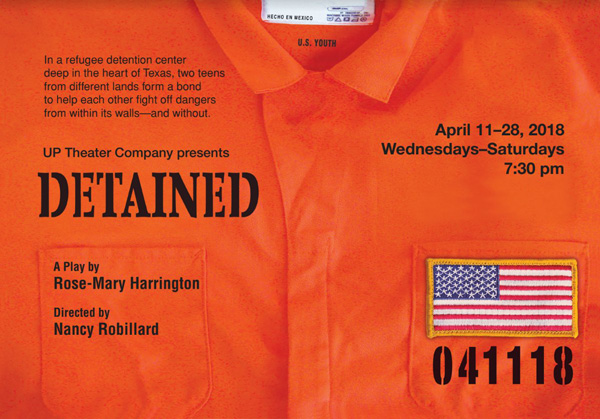 You can always count on the Up Theater Company to deliver theater that is provocative, engaging and relevant. Their latest production, Detained, is no exception. Set in a refugee detention center deep in the heart of Texas, two teenagers from different backgrounds form an unlikely bond to counter the dangers lurking within and without the confines of the facility. Click below and get your tickets ASAP.
Detained
April 11 – 28, 2018
The Garret at Ft. Washington Collegiate Church (729 West 181st Street)
Buy Tickets
Related:
We invite you to subscribe to the weekly Uptown Love newsletter, like our Facebook page and follow us on Twitter & Instagram or e-mail us at [email protected].