Photos by Cristobal Vivar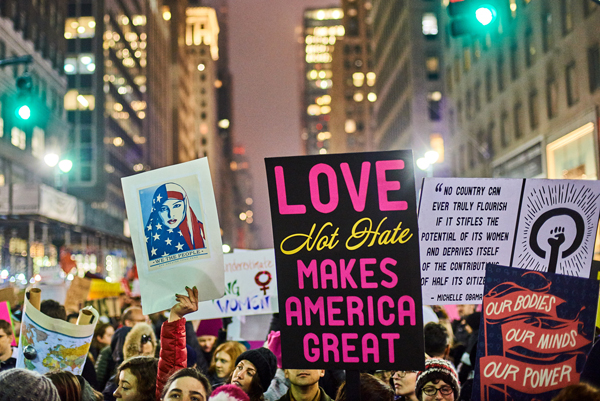 A day after Donald Trump was sworn in as the 45th President of the United States, hundreds of thousands of women descended upon Washington, D.C. on January 21 to rally for the protection of rights for women, immigrants and people of all races.
"The Women's March on Washington will send a bold message to our new government on their first day in office, and to the world that women's rights are human rights," read the official mission statement for the march, which was organized by advocates Linda Sarsour; Tamika Mallory; Carmen Pérez; and Bob Bland. "We stand together, recognizing that defending the most marginalized among us is defending all of us."
Concurrent marches also took place in New York City, Boston, Los Angeles, Seattle, Atlanta, Denver and in other cities around the world.
Many participants carried colorful signs in various languages or wore pink "pussyhats" which served as a unifying act and indelible image of the day's events. Chants calling for Donald Trump to go, urging support for public education, and declaring "This is what democracy looks like" rang out along the way.
In New York City, more than 400,000 people marched through midtown Manhattan, according to estimates from the Mayor's Office.
Read more: This is what democracy looks like | Manhattan Times
Related: The Future is Female… The Woman's March NYC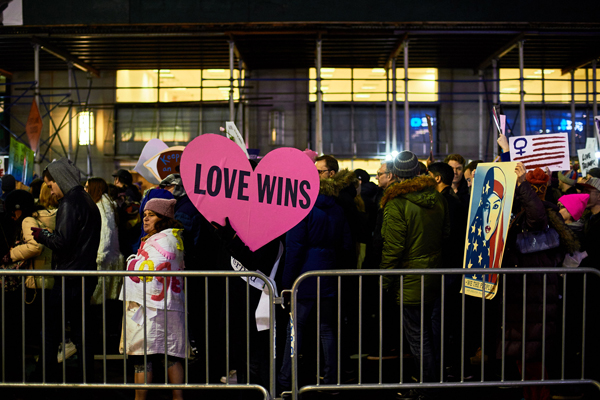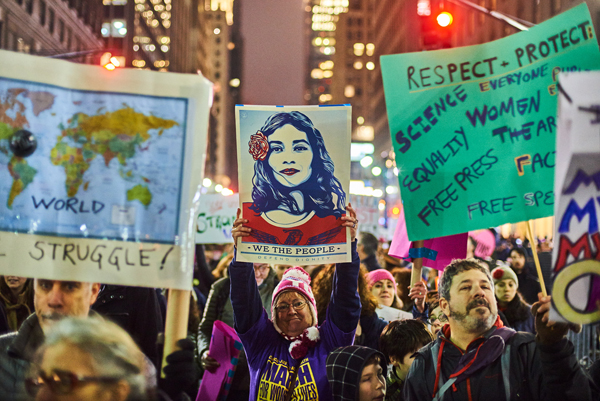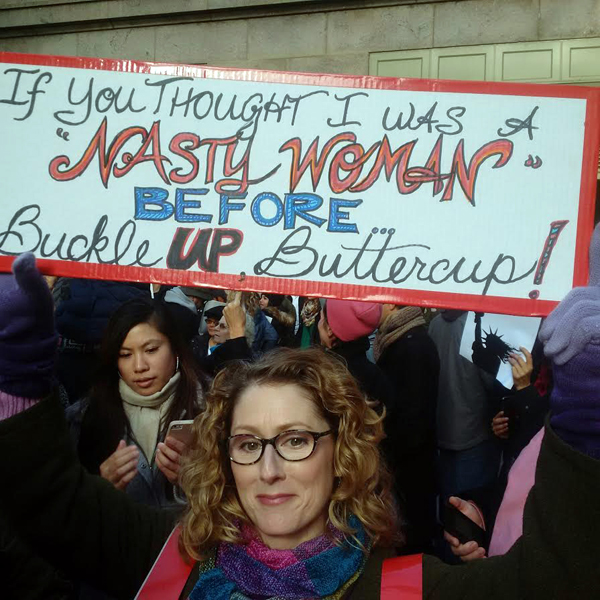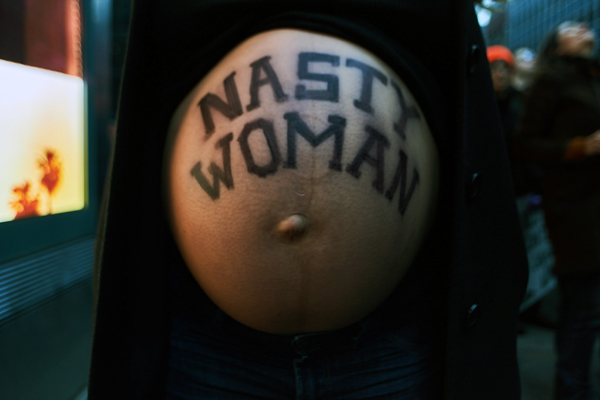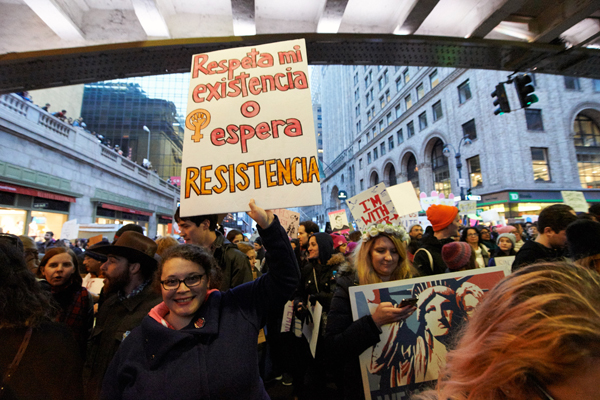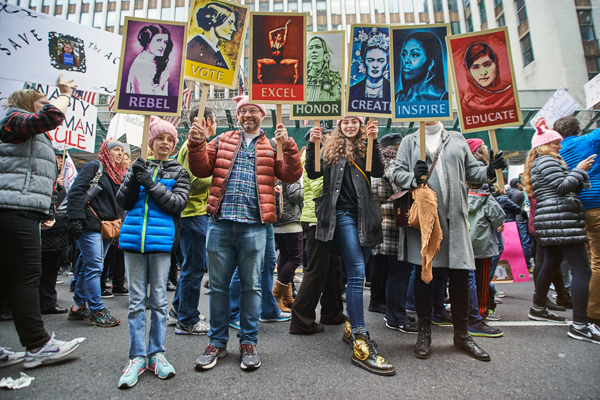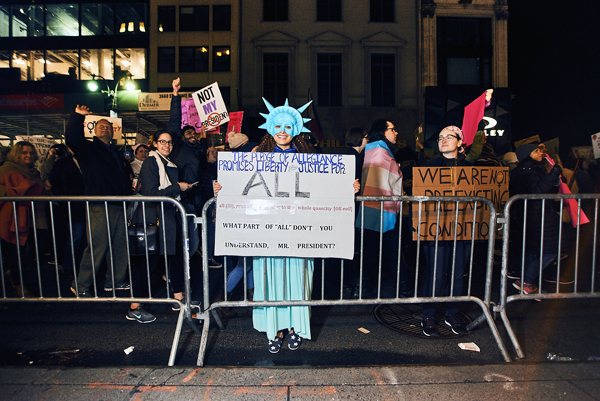 Related: The Future is Female… The Woman's March NYC
We invite you to subscribe to the weekly Uptown Love newsletter, like our Facebook page and follow us on Twitter & Instagram or e-mail us at [email protected].