Dominican-American takes oath in D.C.
Story by Sherry Mazzocchi
Photos by Emmanuel Abreu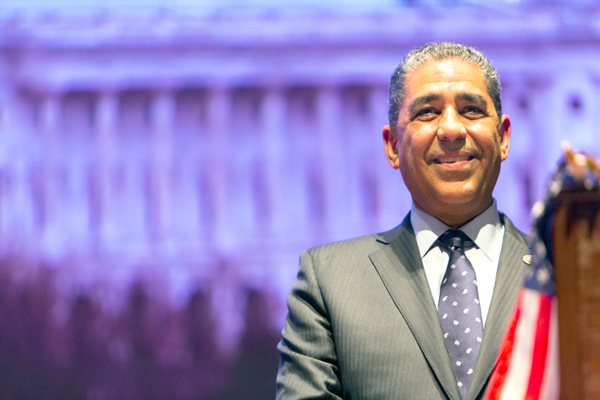 It is a fight for the soul of our nation.
That is what Adriano Espaillat, who was sworn in as U.S. Representative for the 13th Congressional District, told a cheering crowd of Northern Manhattan residents in Washington, D.C. on Tues., Jan. 3rd.
He described the general election as "a fight for who we are as a nation." As a newly minted member of Congress, he vowed to fight for better jobs, health care, and tax credits for child care. Espaillat, who was born in the Dominican Republic, came to the U.S.as a young child and lived for a time as an undocumented immigrant, also said immigration reform was high on his list.
The election of Espaillat marks a huge change not only for the 13th Congressional District, but also in the House of Representatives. Charles Rangel held the seat since 1971. For much of that time, he was one of the most powerful men in the House as the Chairman of the House Ways and Means Committee.
The district, originally a stronghold of political power based in Northern Manhattan, would later expand to include parts of the Bronx.
Espaillat ran twice against Rangel, both times losing by razor-thin margins. When Rangel, 86, announced his retirement, Espaillat won the highly contested Democratic primary and won decisively against his Republic opponent in general election.
Roughly 500 local residents rose at the crack of dawn and traveled to Washington, D.C. to see the swearing in of the nation's first Dominican-born U.S. Representative.
They brought Dominican and American flags, assorted pieces of campaign memorabilia, and hand-held tamboras and guiras for more than a few impromptu drumming sessions.
Read more: Llegó Espaillat | Manhattan Times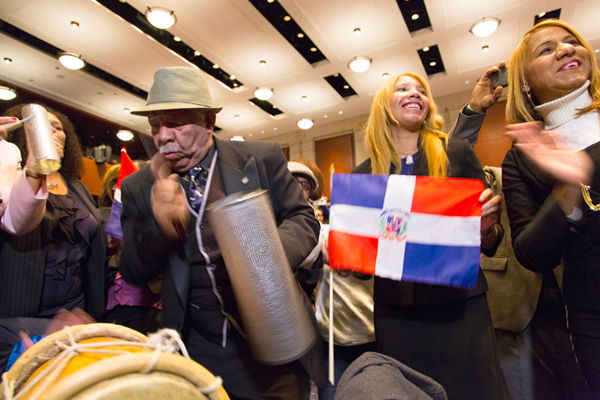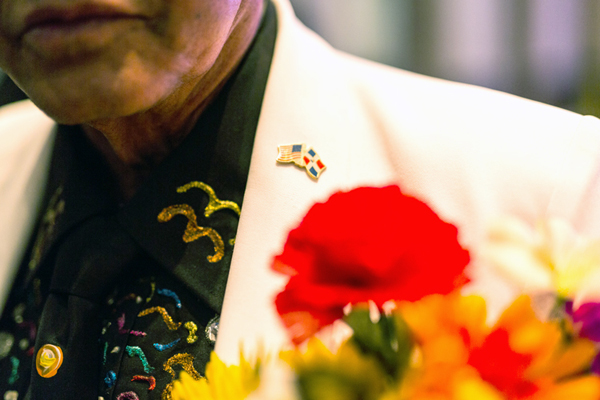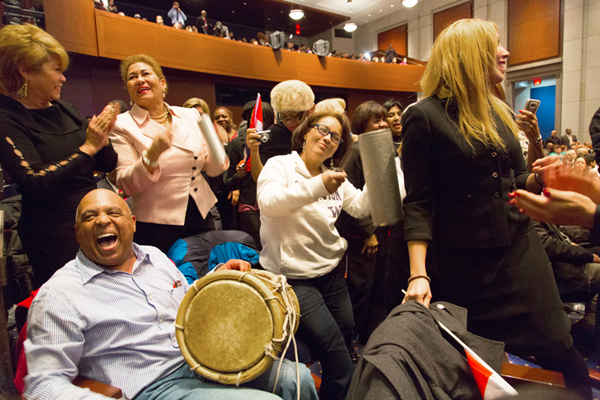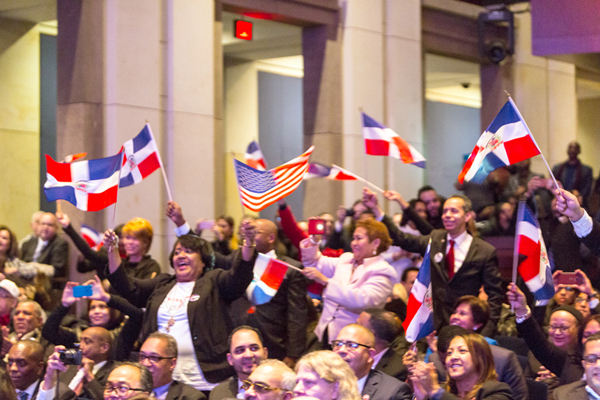 Read more: Llegó Espaillat | Manhattan Times
Related:
Op-Led: Democracy Meets Dominicans
From Undocumented to Congress: Adriano Espaillat Needles Trump at DNC | Observer
Adriano Espaillat Tests the Role of Kingmaker After His Historic Primary Win | NY Times
Adriano Espaillat Is in Position to Replace Rangel and Become First Dominican in Congress | NY Times
Adriano Espaillat Prevails in Democratic Primary | WSJ
We invite you to subscribe to the weekly Uptown Love newsletter, like our Facebook page and follow us on Twitter & Instagram or e-mail us at [email protected].