BY Eileen Z. Fuentes (@EileenZFuentes)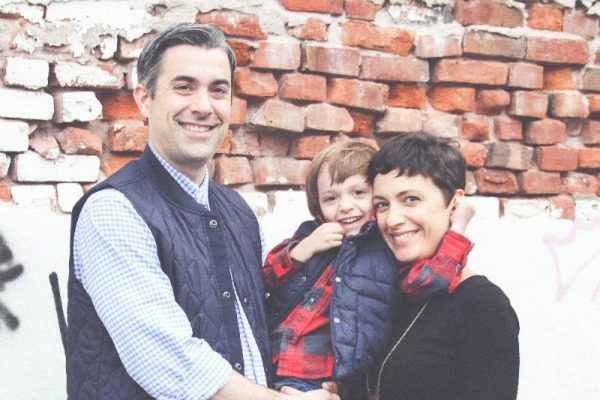 Black Friday is defined as the day after Thanksgiving and is noted as the first day of traditional Christmas shopping, during which crowds of consumers are drawn to special offers by retailers. This year my hope is that instead of getting, why not try giving? Before you stop reading, please know it is not for me but for my good friend Christina who was recently diagnosed with stage 4 breast cancer and told that there was nothing else that could be done to treat her illness.
During one of Christina's doctor appointments, before she was even diagnosed with advanced disease, I hung out with her 4-year-old son Colin and he became obsessed with a heart-shaped trinket on my desk. This gift was given to me by one of the first participants in my wellness program back in 2010. When she gave it to me, she pulled me aside and told me how she purposely held onto it for many years until she found someone worthy enough to give it to. There were tears and hugs and it is for that reason, I have kept it on my desk for six years. It means a great deal to me.
Donate: https://www.gofundme.com/christinas-cancer-cure-fund
Donate: https://www.gofundme.com/christinas-cancer-cure-fund
That particular day in my office, Colin walked in and instantly became fascinated with the heart and asked me a hundred questions about it. I'm not even sure how he saw it as it was almost hidden behind all the mess on my desk. Before he left that day, he asked me if he could have it. I was reminded of how I received it and without much thought, I handed it over to him. His mother, a photographer, took a picture of him later that day and he was fast asleep with the heart still in his hand.
The day Christina received this news that the cancer had spread, I remember sitting in my office with her and her husband. We all just looked at each other trying to come up with an action plan but were too overwhelmed to be productive. It didn't take long after they walked out that I began to cry. I gave them enough time to get to their car and then I took a walk outside. I just needed fresh air… I needed to pray… I was afraid.
Christina, who is only 34 years old, has the opportunity to work with a very reputable integrative oncologist and he is confident her disease is totally treatable. This practitioner has a long list of patients, some of whom I've met, that have overcome the unthinkable. The fact that this is not standard-of-care also means that insurance does not cover all the required tests, medications, and travel in and out-of-state for ongoing treatment.
It's no surprise that Christina's story has gone viral and while she was able to raise a considerable amount of money, it is not enough. So this black Friday, while you begin your holiday shopping, would you also consider giving? Join me in giving your heart to this family in need. I can assure you that every little bit counts and no donation is too small or too big.
Those of us who love Christina, Kevin and Colin, thank you.
Donate: https://www.gofundme.com/christinas-cancer-cure-fund
Related:
Brain cancer survivor, singer: "Music is my main form of therapy" | CBS News
We invite you to subscribe to the weekly Uptown Love newsletter, like our Facebook page and follow us on Twitter & Instagram or e-mail us at [email protected].