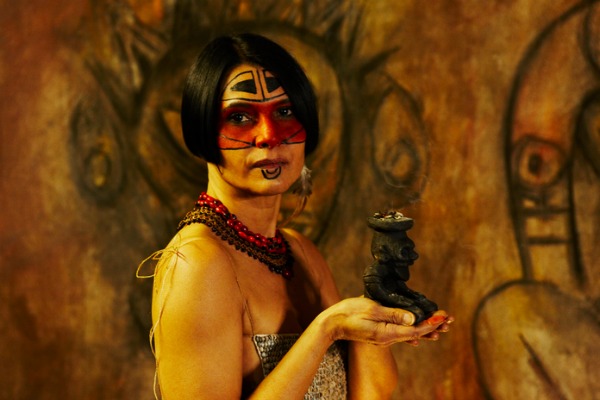 Irka Mateo sings and writes "Mestizo Music" songs inspired by the Taino/Afro/European folk traditions of her native Dominican Republic, the Caribbean and Latin America. Her love of the peasant population– bearers of the ancient culture –led her to travel ten years in the rural areas of the Dominican Republic uncovering and documenting over thirteen genres of folk music and Taino cultural traditions.
Her musical work includes "Vamo a Gozá," the single of her new album that will release later this year, which was inspired by the exuberant accordion music of the Dominican countryside, and Anacaona, her previous solo album from 2009, which showcased the Brazilian music influences that she cultivated for over a decade, as well as the Caribbean bolero, Taino, and Dominican folk music.
Irka recently launched a new song called Palenquera with "Casete" and "LOL Unik." This song was recorded in Colombia and is a Champeta to honor the afro descendent women from San Basilio de Palenque.
When playing in Cartagena last winter, Irka fell in love with their story and the role that they played in the abolishment of slavery and the creation of the first Black Town in the Americas.
Before the concert, Irka will speak during United Palace House of Inspiration's intercultural service at noon. Irka's message is titled "Reclaiming the Power of the Indigenous." Her presentation is free and welcome to all. If you can't come in person watch on live stream at https://unitedpalace.org/live-stream.
The event is free but RSVP is an absolute must.
RSVP: https://unitedpalace.org/community-arts-programs/784-origin-stories-irka-mateo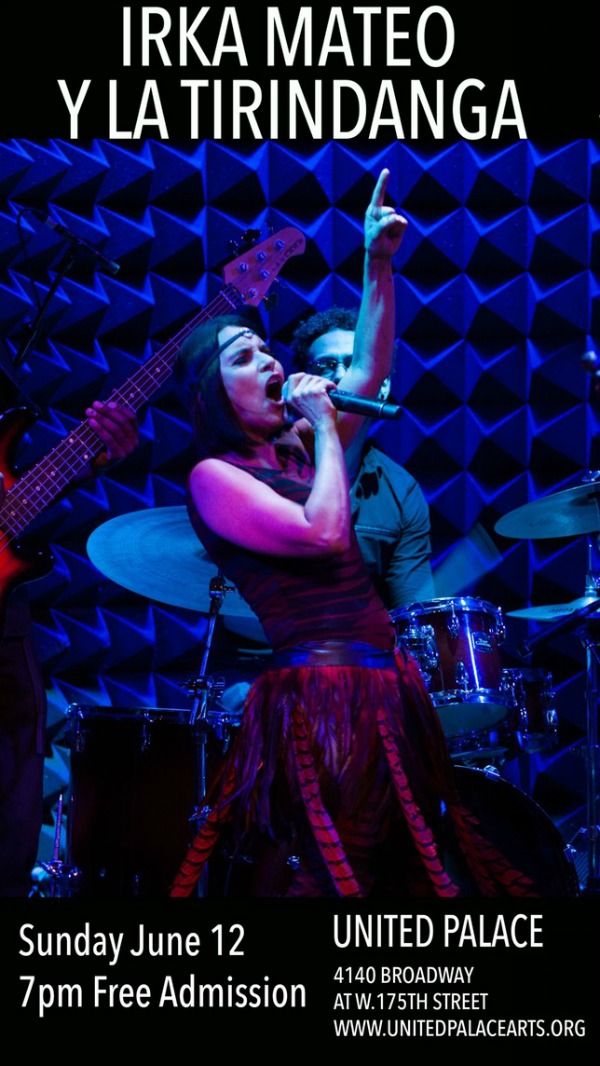 "Origin Stories" explores where artists and art comes from through a series of performances across a variety of art forms from different countries.
View the full lineup of "Origin Stories" here.

"Origin Stories" is supported, in part, by public funds from the New York City Department of Cultural Affairs and Cultural Immigrant Initiative in partnership with the City Council.
We invite you to subscribe to the weekly Uptown Love newsletter, like our Facebook page and follow us on Twitter, or e-mail us at [email protected].