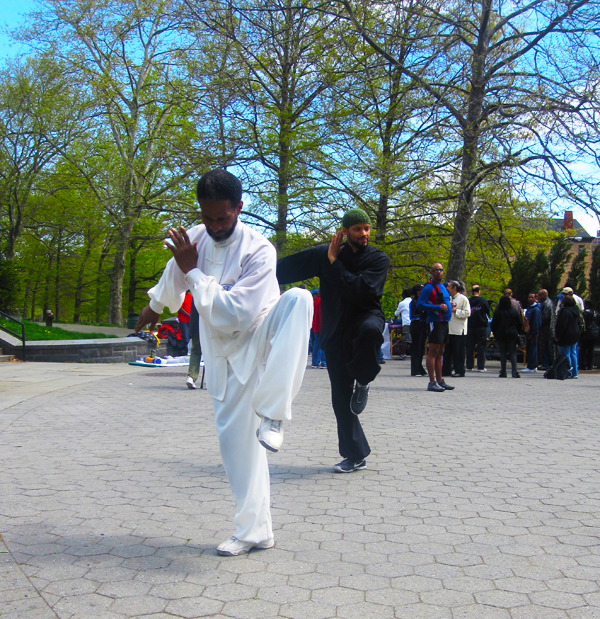 St. Nicholas Park Plaza (135th Street & St. Nicholas Avenue)
April 30th @ 10AM
Join millions around the world in their individual time zones beginning at 10AM to celebrate world peace, optimum health and well-being! Our very own Eileen Z. Fuentes will be one of the keynote speakers.
This is a FREE event for all ages. Bring the family!
For more info: http://strategiesforoptimumwellness.com/world-tai-chi-and-qijong-day/ or call (866) 327-2254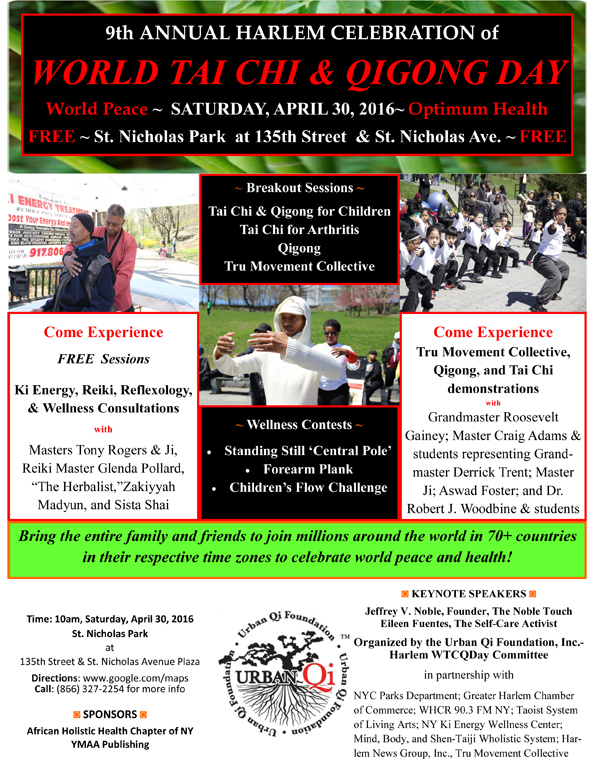 We invite you to subscribe to the weekly Uptown Love newsletter, like our Facebook page and follow us on Twitter, or e-mail us at [email protected].