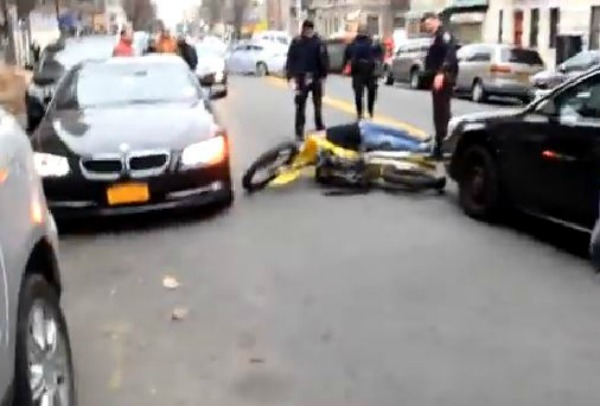 A smartphone camera caught what appears to be the aftermath of the cops hitting a young man on a bike in Washington Heights. The video was posted to YouTube yesterday by July Beatz. The raw video captures a tense standoff between the cops and members of the community. It looks like this could be the beginning of a long hot summer. Stay tuned…
Related:
Another Police Officer Indicted After Video Proves He Lied | Slate
Op-Led: John Collado Remembered
Todos Somos Trayvon – Uptown Stands Up For Trayvon Martin
We invite you to subscribe to the weekly Uptown Love newsletter, like our Facebook page and follow us on Twitter, or e-mail us at [email protected].