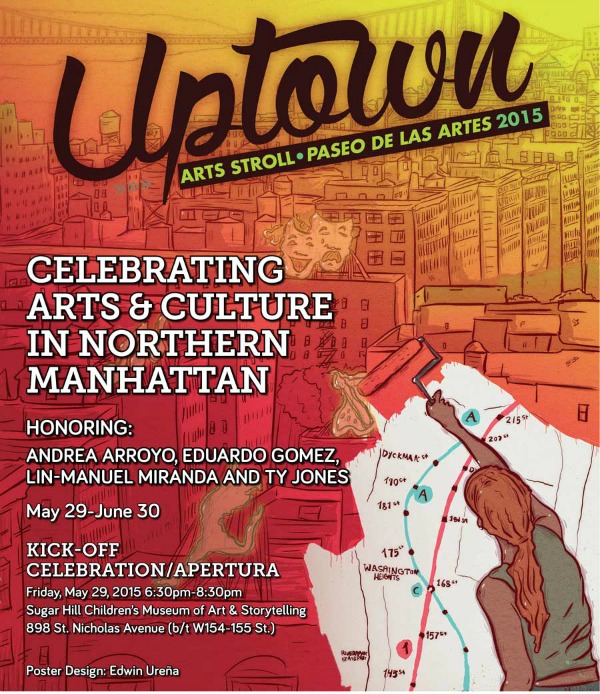 Once again it's on… The 2015 Uptown Arts Stroll kicks off on Friday, May 29th at 6:30 pm at the Sugar Hill Children's Museum of Art & Storytelling (898 St. Nicholas Avenue). This is a big deal people. The Uptown Arts Stroll is the yearly celebration of the arts uptown. For the entire month of June, Uptown celebrates the arts in all its brilliant manifestations in proper Uptown fashion. The 2015 Uptown Arts Stroll will feature open studios, art exhibitions, concerts, literary events, and performances throughout Northern Manhattan. This year's honorees are Lin-Manuel Miranda, Ty Jones, Andrea Arroyo and Eduardo Gomez. So there you have it folks. Spread Love it's the Uptown Way!
Check out: http://artstroll.com/
Related:
Immigrant Exhibit Closing Reception – The Recap
The 2012 Women in the Heights Opening Reception @ NoMAA In Pictures
We invite you to subscribe to the weekly Uptown Love newsletter, like our Facebook page and follow us on Twitter, or e-mail us at UptownCollective@gmail.com.