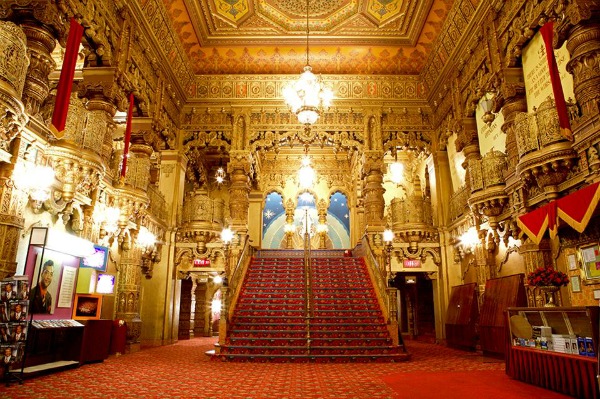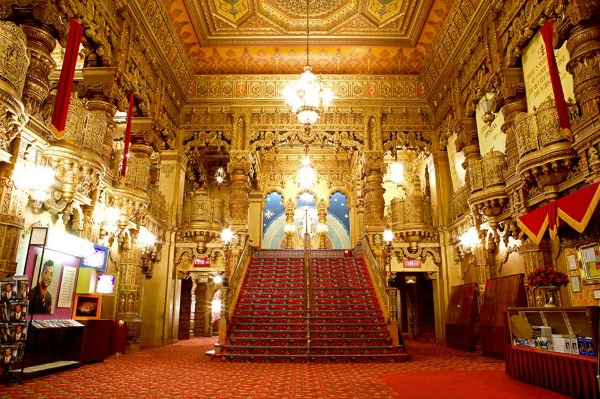 The United Palace is an Uptown treasure. Built during the movie palace boom in the 1920s, the United Palace opened its doors in 1930 as an opulent movie house that transported moviegoers to a lavish, almost otherworldly, setting. Today, the venerable United Palace has become a haven and a hub for the arts and culture of northern Manhattan. It still fills with awe anyone that enters this one-of-a-kind edifice. The United Palace is one of the four movie palaces featured in the must-see episode.
Click here for a super cool interactive look inside the United Palace courtesy of the NY Times.
The video below on the history of the United Palace comes to us courtesy of Channel Thirteen.
Related:
Spend Sundays at the Palace with Lin-Manuel Miranda | Backstage
West Side Story with Rita Moreno @ The United Palace
Muppets Take the Heights | WSJ
In The Heights @ The United Palace – The Recap
The significance of "In the Heights" at the United Palace
The 2012 Uptown Arts Stroll Kick-Off – The Recap
Spa For The Soul: A Q&A With Xavier Eikerenkoetter
A Hip Hop Nutcracker in Washington Heights @ The United Palace
We'll always have "Casablanca," and the Palace
Dracula Comes To Washington Heights For El Dia Del Los Muertos
Icarus at the Edge of Time @ the United Palace
We invite you to subscribe to the weekly Uptown Love newsletter, like our Facebook page and follow us on Twitter, or e-mail us at [email protected].