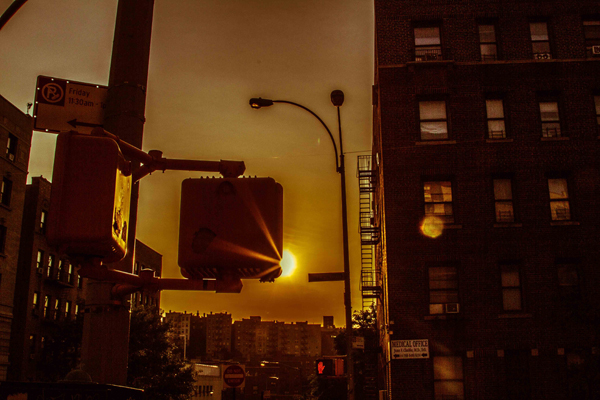 Mari en Maraña – A Short Film
The Breakdown
A Dominican college freshman finds her first break heating up when a chance encounter with a Haitian stranger leads to turmoil at her grandmother's 90th birthday party. The lowdown is uptown: "Romeo & Juliet", Heights-certified.
A WORD FROM THE WRITER
When I was growing up, there were color pictures, but few teen romance pictures for children of color.

This film is for all the brown kids at camp staring wistfully across the lake. For the boy who swears he'll talk to that girl in Intro to Psych after Winter Break.

For the girl in the sill writing poems in her journal on a snowy winter's day. For the 1st-generation kid, pride of his family, locked in the bathroom, imagining his RA. 
For those of us who have come-of-age: when love was a New World to discover, mysterious and sweet. To ex-teens for whom winter may have lost some of the "break" but none of the heat.
This film is for Us… and for you.
Support: 'Mari en Maraña' – A Short Film | Indiegogo.
Related: The Incredibly Spectacular Dyckman Fireworks Co.
We invite you to subscribe to the Uptown Love newsletter, like our Facebook page and follow us on Twitter, or e-mail us at UptownCollective@gmail.com.