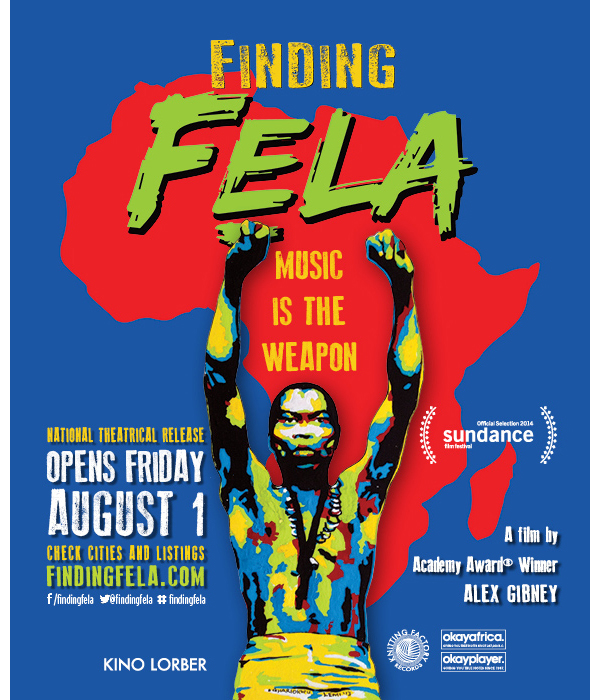 Fela Kuti was the African continent's answer to Bob Marley. Fela was an unflinching and vociferous critic of Nigeria's ruling elites. In fact, he never hesitated to call out the unjust and corrupt rulers by name on many of his classic songs. The powers that be in responded in kind. In 1977, government forces attacked his compound, and proceeded to arrest and brutalize with reckless abandon. They even threw his 82-year old mother out of a window, which eventually led to her death. Fela was a rebel with a cause until his death in 1997.
Finding Fela tells the story of Fela Kuti's life, his music as well as his social and political importance. Directed by the Academy Award winning director, Alex Gibney, Finding Fela is a critical piece in understanding one of the world's most important artists. From August 1st to August 7th you can catch the film at the IFC Center. From August 8th to August 14th, the film will run at MIST in Harlem.
For more info: http://findingfela.com/
Related: Marley – The Review
We invite you to subscribe to the Uptown Love newsletter, like our Facebook page and follow us on Twitter, or e-mail us at [email protected].