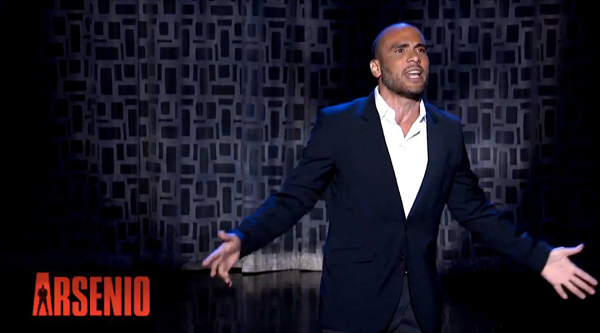 Uptown's own Oveous appeared on the Arsenio Hall Show last week and quite simply tore it down. Kudos goes out to him for the stellar performance.
Related:
Killing Myths Is A Full Time Job: A Q&A With Oveous Maximus
Oveous Maximus "Kill Your Myth" Listening Party @ Katra – The Recap
The Poet of Rap: 7 Questions With Oveous Maximus
We invite you to subscribe to the Uptown Love newsletter, like our Facebook page and follow us on Twitter, or e-mail us at [email protected].