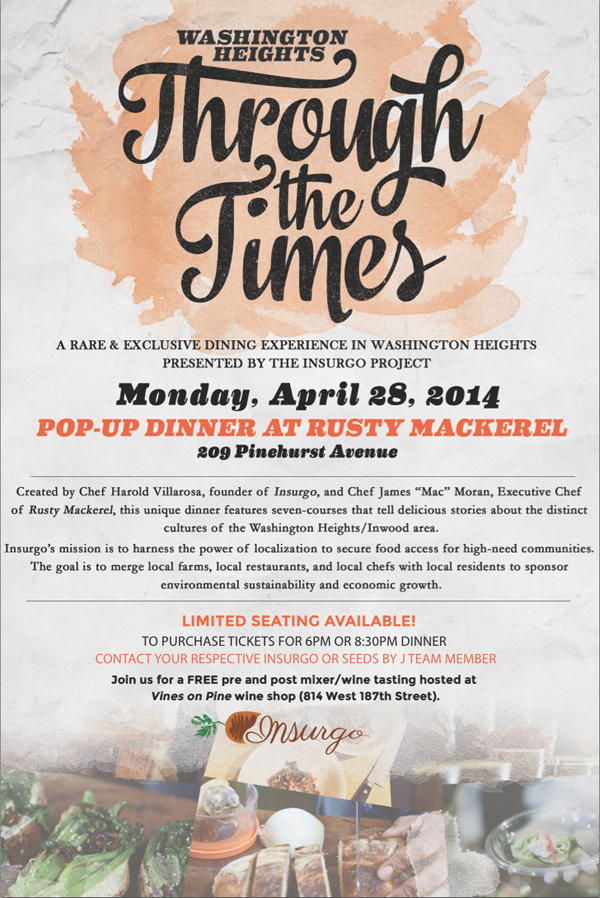 The Insurgo Project is putting together an incredible event tonight. Between 5 and 10 pm, the Insurgo Project and Vines On Pine wine shop will be hosting a complimentary wine mixer as well as a one-of-kind Pop Up Dinner at Rusty Mackerel. Washington Heights Through The Times is about highlighting the importance of access to local, healthy food for high-need and under served communities.
Related:
Rusty Mackerel: Food Magic Happens Here
Uptown Gem – The New Leaf Restaurant & Bar
El Lina: The Best Little Dominican Restaurant in Washington Heights
El Malecon – A Dominican Cuisine Machine
Uptown Eats: The Best Cuban Sandwich In Washington Heights…
We invite you to subscribe to the weekly Uptown Love newsletter, like our Facebook page and follow us on Twitter, or e-mail us at [email protected].