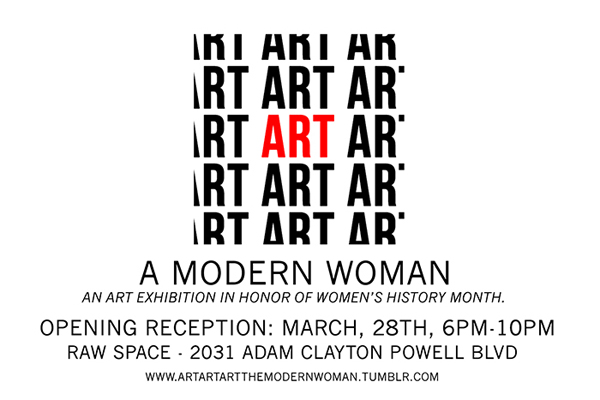 March 28 through March 30, 2014. Opening reception on Friday, March 28th, 2014, 6pm-10pm
The Modern Woman is a weekend art exhibition curated by Amanda Saviñón and Lucia Hierro showcasing contemporary art works in honor of Women's History Month. The exhibition includes some 20 works of sculpture, photography, painting, video, and performance with each of them uniquely highlighting the many facets of the modern woman.
Throughout the evening we will honor the vast contributions of women artists by empowering these artists that exemplify what it means to be a modern woman. The various mediums and works of art will explore the woman beyond her traditional role, depicting spontaneity, vigor and curiosity.
Audiences will have a chance to experience photographs and paintings by and Maria Estevez, Cheyenne Julien, Amanda Saviñón and Sunny Vasquez; interact with installation pieces by Lucia Hierro and Ariel Jackson; poetry by Frankie Reese and audio works by Jemma Rose Brown. Dancer Anri Nakano will perform interactive dance numbers at the top of every hour but expect the unexpected.
RAW SPACE, a new 1,200 sq. ft. uptown art gallery and special event venue. Located at 2031 Adam Clayton Powell Blvd. (7th Ave. Between 121st and 122nd) just a few short blocks from Harlem's World famous Apollo Theater. Exhibiting art from the African Diaspora in the heart of Harlem and providing a beautiful low cost special event venue for the community.
Artists list: Jemma Rose Brown, Maria Estevez, Lucia Hierro, Ariel Jackson, Cheyenne Julien, Joiri Minaya, Anri Nakano, Frankie Reese, Amanda Saviñon and Sunny Vasquez.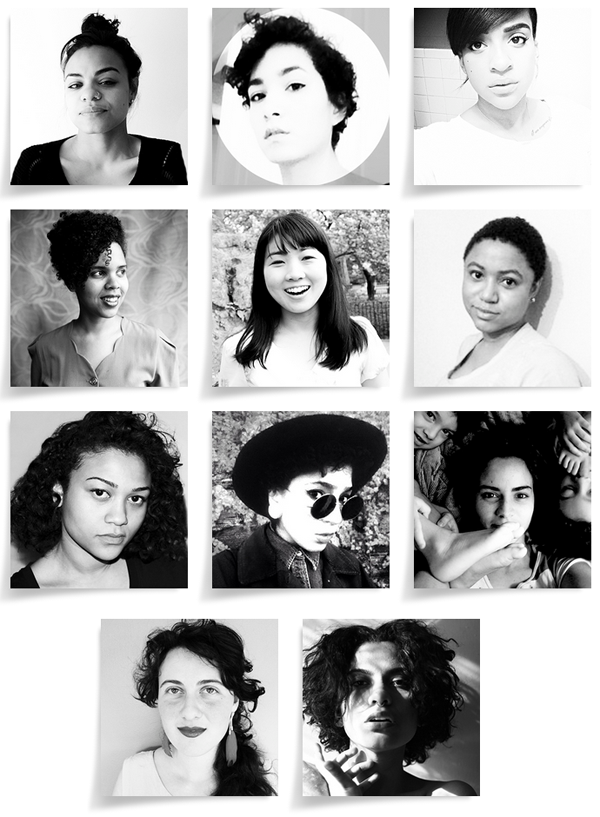 We invite you to subscribe to the weekly Uptown Love newsletter, like our Facebook page and follow us on Twitter, or e-mail us at [email protected].