Story & photos by Isaac Garcia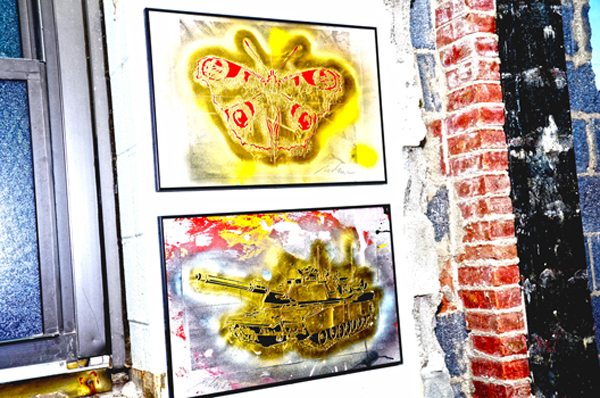 Rider Ureña, a young Dominican artist, is not obsessed.
Not with Facebook, or You Tube, or any such platforms of communication.
No, not in the least.
And he is being serious, really, when he says so.
This is not a parody.
But you'd be forgiven for second-guessing yourself in conversation with the prolific and dynamic artist, whose most recent works have been installed in the first floor retail space at the Inwood Center, in an exhibition that has been put together with a number of sponsors and partners including, among others, Un Chin Arts, Facility Value, the Hispanic Minority and Women Business Enterprise organization, and Manhattan Mini-Storage, among others.
Read more: Living fast and furious, and making art the same way
We invite you to like our Facebook page and follow us on Twitter, or e-mail us at UptownCollective@gmail.com.
[subscribe2]