BY Led Black (@Led_Black)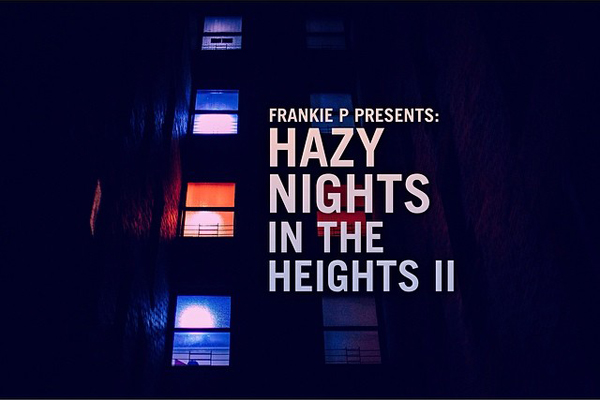 Get ready people, the acoustic architect; Uptown's own Frankie P will be releasing the long awaited Hazy Nights In The Heights 2 in a matter of days. While no official release date has been set, just know and understand this: you NEED this in your life. I had the distinct honor of getting to listen to the material and let's just say that it was well worth the wait. Audubon, Camille Safiya and Dubwork all make outstanding guest appearances on the stellar opus. Frankie P has also teamed up with the prolific Fred Focus to release a steady stream of visuals for the project. In the interim, vibe out to the first Hazy Nights In The Heights and stay tuned for more. You have been warned!
Related:
Ear to the Street Q&A: Frankie P
Frankie P's Amazing Hazy Nights In The Heights
The Alchemist: A Q&A With Camille Safiya
We invite you to subscribe to the weekly Uptown Love newsletter, like our Facebook page and follow us on Twitter, or e-mail us at [email protected].