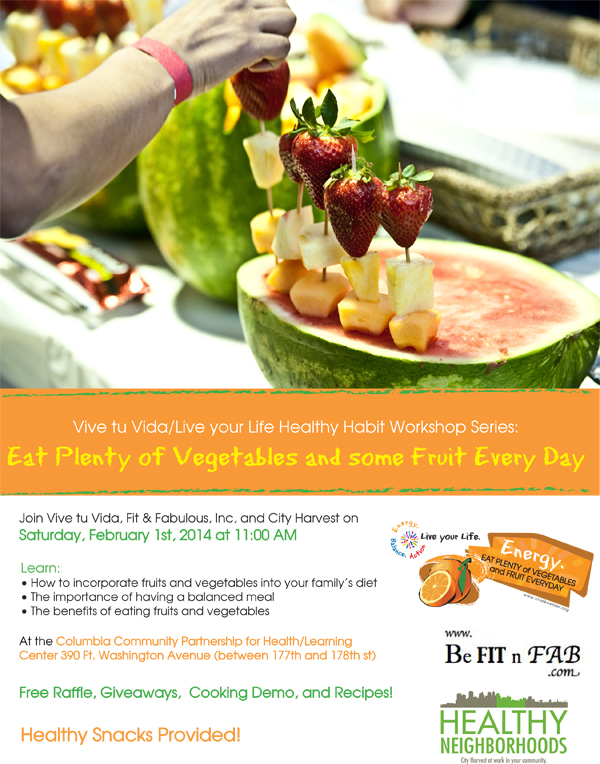 The Vive tu Vida/Live your Life Community Campaign against childhood obesity would like to invite all families to our first installment of our monthly healthy habit workshop series.
The workshop will focus on February's Healthy Habit: Eat Plenty of Vegetables and Some Fruit Every Day
In conjunction with Fit n Fabulous, Inc. & City Harvest-Healthy Neighborhoods, learn about:
Incorporating fruits and vegetables into your family's diet
The benefits of eating fruits and vegetables
the importance of having a balanced meal
When: Saturday, February 1st, 2014 @ 11:00 AM
Where: Columbia Community Partnership for Health/Learning Center, 390 Fort Washington Avenue (between 177th & 178th streets
Healthy Food demonstration provided by City Harvest!
Snacks will be provided!
Click here for more information.
We invite you to subscribe to the weekly Uptown Love newsletter, like our Facebook page and follow us on Twitter, or e-mail us at [email protected].