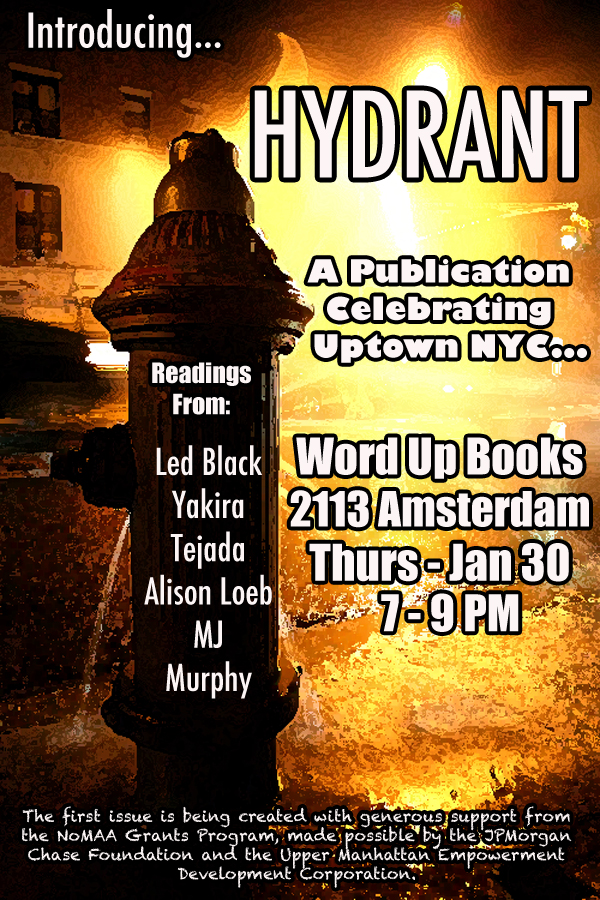 Hydrant is a publication celebrating Uptown NYC, published by Fractious Press. The night's reading includes some of the literary contributors to the first issue: Led Black, Yakira Tejada, Alison Loeb, and MJ Murphy! The first issue is being created with generous support from the NoMAA Grants Program, made possible by the JPMorgan Chase Foundation and the Upper Manhattan Empowerment Development Corporation.
The event is free.
RSVP: https://facebook.com/events/Hydrant
Related:
Led Black: Un Pie Aqui y Uno Alla | Huffington Post
It's Official: Washington Heights & Dominicans Are #1
We invite you to subscribe to the weekly Uptown Love newsletter, like our Facebook page and follow us on Twitter, or e-mail us at [email protected].