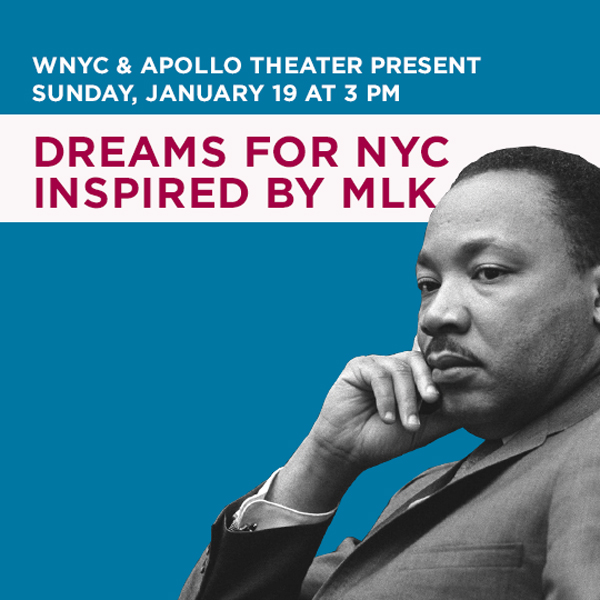 WNYC's Annual Martin Luther King Jr. Day Celebration goes uptown to the historic Apollo Theater Sunday, January 19, 2014 at 3 pm.
Presented as part of the Apollo Uptown Hall series, this year's event explores the immediate future of New York City through the lens of Dr. King's moral compass. Join WNYC's Brian Lehrer and Novelist and Journalist Farai Chideya for an exploration of emerging leadership in the areas of politics, culture, faith, education and justice.
For more info: WNYC & The Apollo present Dreams for NYC Inspired by MLK – Events – WNYC Events – WNYC.
We invite you to subscribe to the weekly Uptown Love newsletter, like our Facebook page and follow us on Twitter, or e-mail us at [email protected].