BY Led Black (@Led_Black)
Photography by Art By Dj Boy (@ArtByDjBoy)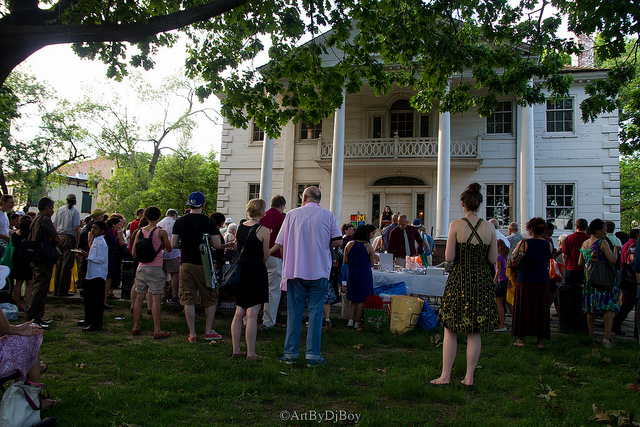 Okay folks, the 10th Anniversary Uptown Arts Stroll has officially kicked off. The incredibly awesome ceremony was held at the venerable Morris-Jumel Mansion (65 Jumel Terrace) on Friday, May 31st and was attended by such luminaries as Lin-Manuel Miranda and Quiara Alegría Hudes. The Uptown Arts Stroll is a yearly reminder of how incredibly diverse and vibrant our community is. Make sure you check out all the Uptown Arts Stroll has to offer. By the way, our very own Art By Dj Boy has his Observe The Heights exhibit spread out through several venues across Washington Heights and Inwood so please show that man some well-deserved Uptown Love!
Please visit ArtStroll.com for a complete list of events, dates, times, and locations or to download the Guide.
Related:
The 2012 Women in the Heights Opening Reception @ NoMAA In Pictures
The 2012 Uptown Arts Stroll Closing Reception @ Arka Lounge
The 2012 Uptown Arts Stroll Kick-Off – The Recap
We invite you to subscribe to the Uptown Love newsletter, like our Facebook page and follow us on Twitter, or e-mail us at [email protected].