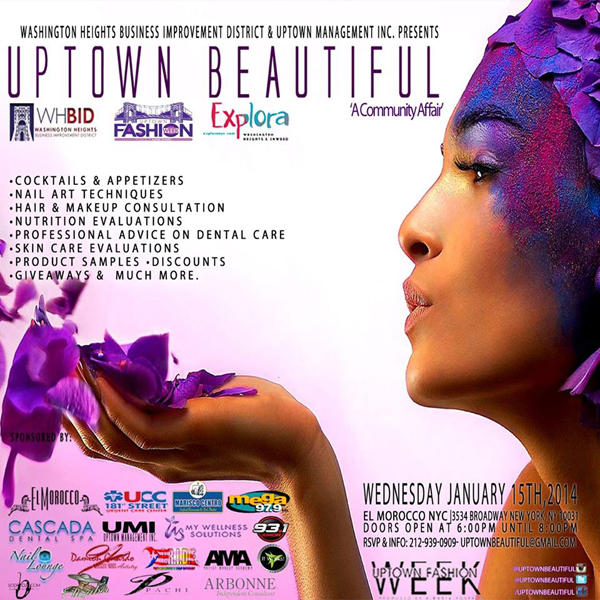 Okay folks get done to El Morrocco on 145th and Broadway from 6 p.m. to 8 p.m. tonight for the inaugural Uptown Beauty Expo thanks to the good folks at the Washington Heights Business Improvement District and Uptown Fashion Week. Ladies can expect makeovers, cocktails, fun as well as health and beauty tips. The event kicks off Explora Beauty Week, which is all about showing love to the many Beauty merchants across Uptown.
The event is free but RSVP is a must.
For more info: [email protected] or call 212-939-0909.
We invite you to subscribe to the weekly Uptown Love newsletter, like our Facebook page and follow us on Twitter, or e-mail us at [email protected].