Story and photos by Robin Elisabeth Kilmer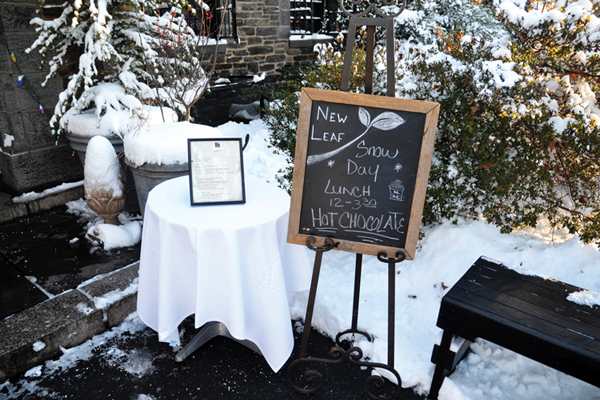 Braving the snow and enjoying the wintry wonderland?
Once you're ready to hang up your mittens, New Leaf Restaurant and Bar has a few concoctions that will warm your spirits and knock a spark back in your cold-weathered body.
And you'll be doing good while making cheer.
Founded by the New York Restoration Project (NYRP), a non-profit headed by Bette Midler, New Leaf's net proceeds go directly to supporting NYRP's mission of creating a greener, more sustainable city.
For adults and young ones alike, the hot chocolate is sure to please. No powder in sight, the hot chocolate at New Leaf is instead made with wafers of premium E. Guittard real chocolate and churned by hand.
The result?
Pure ecstasy, a liquefied chocolate mousse to sip or gulp.
The Mint Chocolate Martini delivers the same sumptuous chocolate taste, but with a cool kick. Made with chilled hot chocolate and mint schnapps, it is your favorite winter beverage, all grown up.
The martini is the product of a collaboration between New Leaf's bartenders, David Moreira, Danny Beason, Randolf London, and former head bartender Neal Coleman.
Two other winter cocktails have emerged from their laboratory: Adam's Ruin and New Leaf Nog.
Read more: A snow day's sipping | Manhattan Times News.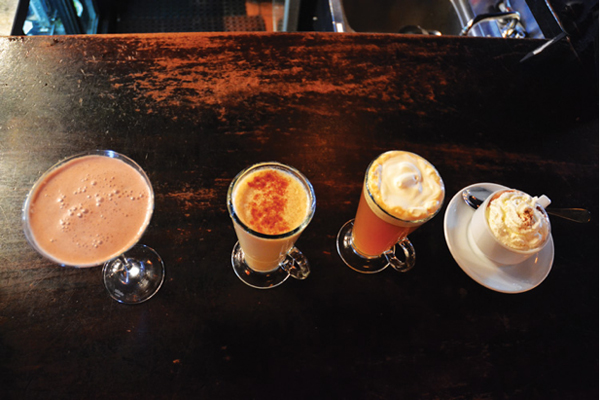 Check out: Uptown Gem – The New Leaf Restaurant & Bar
Related:
Rusty Mackerel: Food Magic Happens Here
El Lina: The Best Little Dominican Restaurant in Washington Heights
El Malecon – A Dominican Cuisine Machine
Uptown Eats: The Best Cuban Sandwich In Washington Heights…
We invite you to subscribe to the weekly Uptown Love newsletter, like our Facebook page and follow us on Twitter, or e-mail us at [email protected].