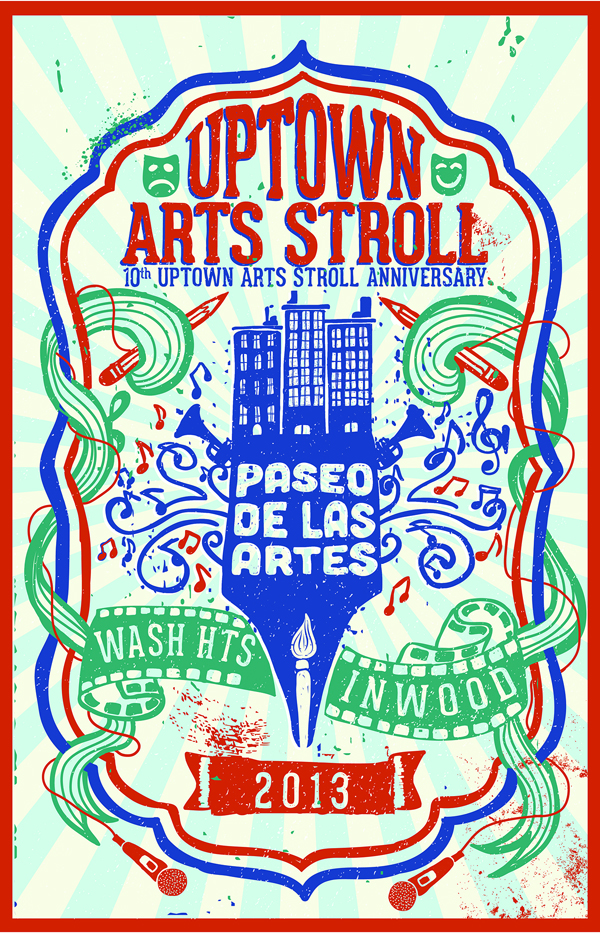 The Northern Manhattan Arts Alliance is pleased to announce the 2014 Uptown Arts Stroll — an annual festival featuring more than 170 arts and cultural events across Washington Heights and Inwood during the month of June.
For this year's submissions for the poster contest, artists are asked to incorporate into their proposed art work the following elements:
Northern Manhattan's dynamic and diverse arts and culture scene, and the local milieu, including but not restricted to nature and historic spaces.
Include "Uptown Arts Stroll, June 2014" in the design.
For more info: Call for submissions: 2014 Uptown Arts Stroll poster contest | Northern Manhattan Arts Alliance.
Related:
Immigrant Exhibit Closing Reception – The Recap
The 2012 Women in the Heights Opening Reception @ NoMAA In Pictures
The 2012 Uptown Arts Stroll Closing Reception @ Arka Lounge
The 2012 Uptown Arts Stroll Kick-Off – The Recap
We invite you to subscribe to the weekly Uptown Love newsletter, like our Facebook page and follow us on Twitter, or e-mail us at [email protected].