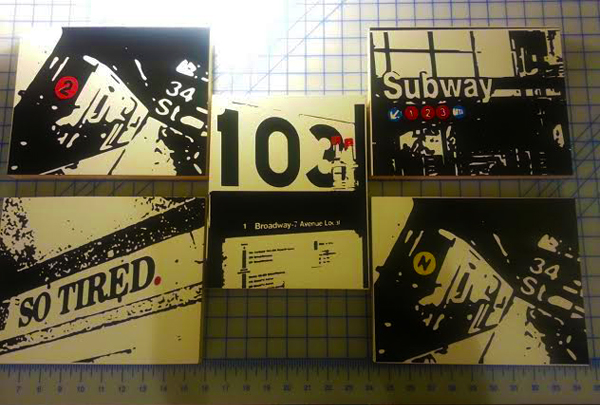 NYC artists and residents, Jennifer Eolin & Wade Trefethen, are the duo behind NYC Vinyl Dreams. Their artwork celebrates the charm of New York City, both big and small. All of the art is their own photography (unless otherwise noted), which they then cut into vinyl. Using small hooks and blades, they create the negative space that forms the picture. The last step is affixing the vinyl to a wooden block, canvas, or any other medium that strikes them.
Their show, "Shades of New York," opens Wednesday, December 11th at Next Door Restaurant & Lounge (183 W 187th Street). The artists will be there for a meet and greet with the public from 7-10 pm. The show runs through the end of January 2014.
Check out: http://etsy.com/shop/nycvinyldreams
We invite you to subscribe to the weekly Uptown Love newsletter, like our Facebook page and follow us on Twitter, or e-mail us at [email protected].