Story by Madeleine Cummings and Sherry Mazzocchi
Video by Sherry Mazzocchi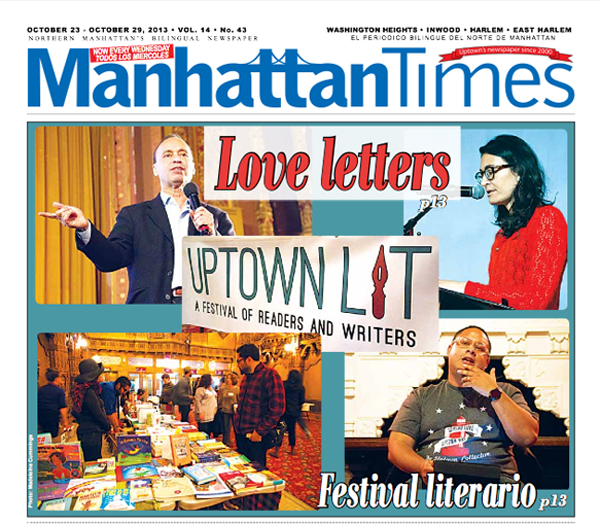 On his first day of school in Puerto Rico, Luis Gutiérrez was shocked to learn he did not know his own name.
Growing up in Chicago, he said he had no reason to learn the full version – Luis Vincente Gutiérrez-Omendo. But having moved to Puerto Rico and wanting to fit in at his new school, the future congressman went home to his parents and practiced saying his full name. He spoke it over and over again, rolling his r's and pronouncing the words in ways he never had before. The next day, when he opened his mouth and proudly delivered the name, his classmates pounced on his accent, called him a "gringo," and laughed at his expense.
Gutiérrez had never felt so alone.
While the congressman is an outsider no longer, having won over Hispanic voters on his road to Congress, his message – of embracing instead of ostracizing those of different cultures – was one that dominated as theme of the inaugural Uptown Lit festival in Washington Heights this past Sat., Oct. 19th.
Read more: A love letter to letters Una carta de amor a las letras | Manhattan Times News.
Related: The Uptown Lit Festival: The Social Media Recap
We invite you to subscribe to the weekly Uptown Love newsletter, like our Facebook page and follow us on Twitter, or e-mail us at UptownCollective@gmail.com.