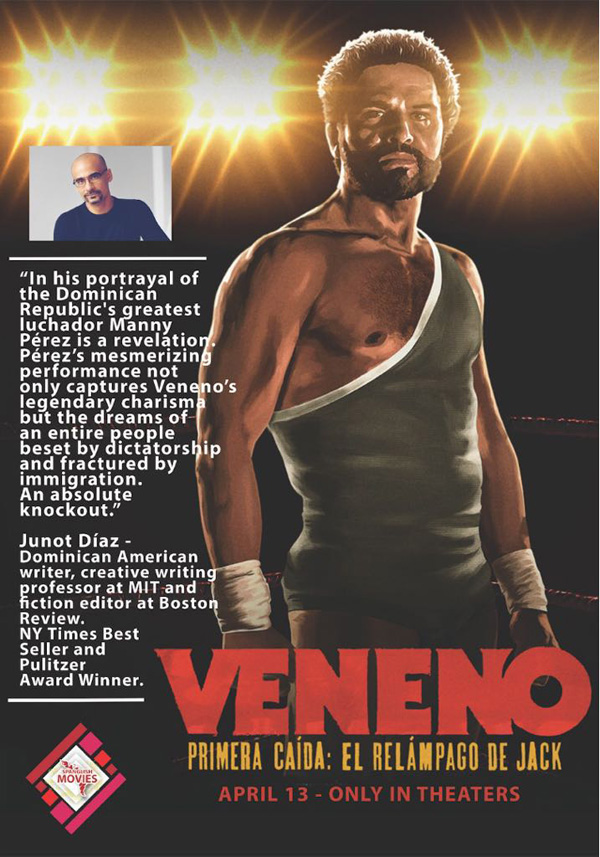 Jack Veneno was the man. By far, the most well known Dominican wrestler of all time, Jack Veneno is held in an almost mythic regard by so many Dominicans of a certain era. Now his stirring story is on the big screen. Washington Heights' own Manny Perez, who bears an uncanny resemblance to the famed wrestler, channels the volatile wrestler in another stand out performance. Directed by Tabare Blanchard and boasting an outstanding cast that includes Pepe Sierra, Yamile Scheker, Ovandy Camilo and Jaime Pina among others, Veneno, Primera Caida: El Relampago De Jack is a testament to the growth and development of the Dominican Film industry. The Dominican Republic is making great films. Go support this one NOW.
Get TIX: Spread Love: Veneno In Theaters
We invite you to subscribe to the weekly Uptown Love newsletter, like our Facebook page and follow us on Twitter & Instagram or e-mail us at UptownCollective@gmail.com.