Photography by Art By Dj Boy (@ArtByDjBoy)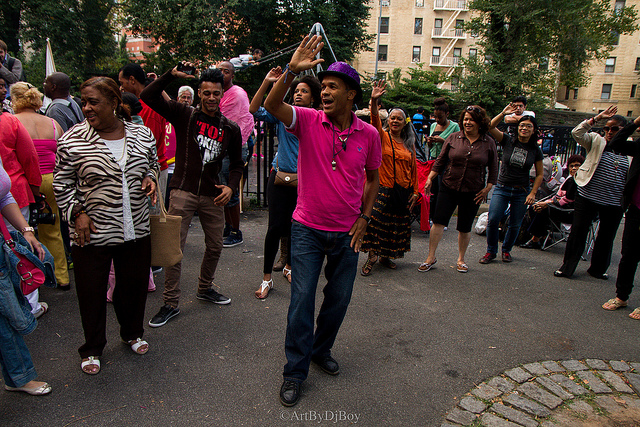 Gagá pa'l Pueblo takes place every summer on Sundays in the Anne Loftus Playground on Dyckman Street as well as other places in the Heights and beyond. Gagá pa'l Pueblo is an all-out celebration of Afro-Dominican identity that welcomes, engages and entrances all who take part in it. With that said, here is a look at the festivities courtesy of our very own Art By Dj Boy. Enjoy!
We invite you to subscribe to the weekly Uptown Love newsletter, like our Facebook page and follow us on Twitter, or e-mail us at [email protected].