Story by Robin Elisabeth Kilmer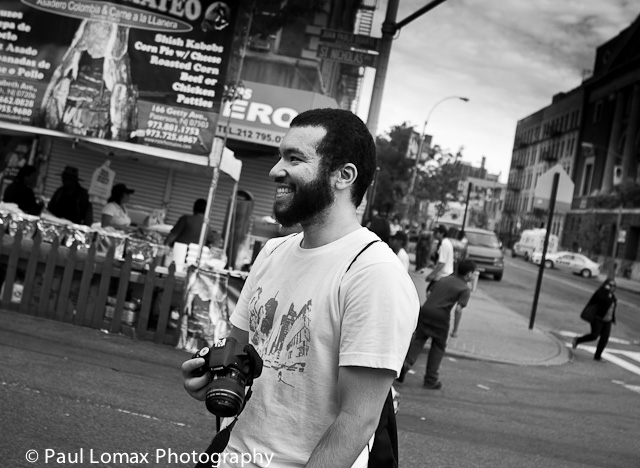 Veronica Liu at Word Up Books sometimes doesn't know how to address the store's most dedicated volunteer.
Emmanuel Abreu, known as DJ Boy in some circles, has been volunteering at the Word Up Community Bookstore since its first inception at 176th Street and Broadway in 2011.
Now that the store has relocated to 165th Street and Amsterdam Avenue, he is still there.
More often than not, Abreu, a photographer, videographer, visual artist and community documentarian, logs six-hour shifts, five days a week at the store. The schedule rarely changes, while the name does.
Depending on the way the wind is blowing, he will go by Emmanuel, and other times, DJ Boy.
Read more: Eye on the prize, by any name | Manhattan Times News.
DJ Boy will be presenting works from "Observe the Heights" at Indian Road Café, located at 600 West 218th Street, until Sept. 30th
For more information on Observe the Heights, visit www.observetheheights.com.