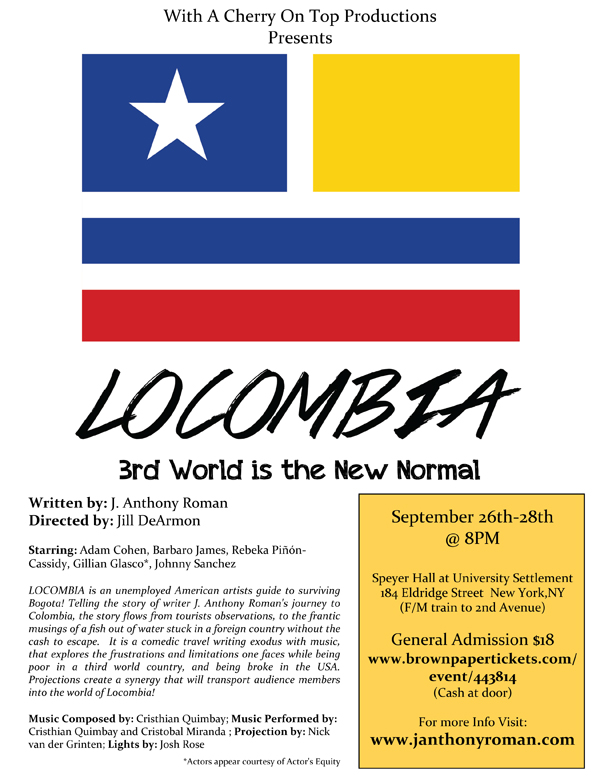 Directed by Jill DeArmon and Produced by Erin Cherry/With A Cherry on Top Productions, the cast of LOCOMBIA will feature Adam Cohen, Gillian Glasco, Barbaro James, Rebeka Piñón-Cassidy and Johnny Sanchez. Projection Design is by Nick van der Grinten, Lighting Design is by Josh Rose, and Original Music is composed by Cristhian Quimbay, performed by Christian Quimbay and Cristobal Miranda.
LOCOMBIA will run from 9/26-9/28 at 8pm at Speyer Hall at University Settlement (184 Eldridge Street). Tickets are $18 and can be purchased online at www.BrownPaperTickets.com or by phone at 800-838-3006.
We invite you to subscribe to the weekly Uptown Love newsletter, like our Facebook page and follow us on Twitter, or e-mail us at [email protected].