BY Led Black (@Led_Black)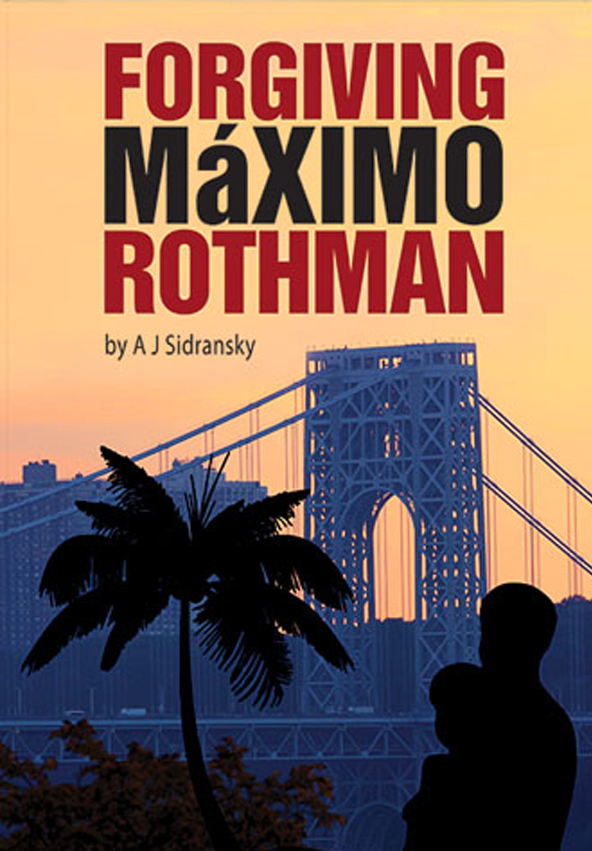 I think it is only fitting that I just started reading the gripping debut novel, Forgiving Maximó Rothman, from local writer, A J Sidransky, being that it is Father's Day this Sunday, or as my dad like to say as "el día de los perros" (The Day of the Dogs) because fathers, he believes, don't get the same kind of love and respect as mothers do. Forgiving Maximó Rothman is about history, religion, oppression and ultimately about fatherhood. The author, A J Sidransky, delves into his own family history to tell a tale that stretches from Hitler's Europe, to Trujillo's Dominican Republic, to the former Soviet Union, to Washington Heights.
The book also takes a long, hard look at the cultural, ethnic and socio-economic divide that is physically embodied by Broadway. East of Broadway: Dominican, Latino and much poorer and west of Broadway: Jewish, white and much more affluent and what that means for the inhabitants of both worlds.  Forgiving Maximó Rothman is a well-told history lesson wrapped inside a murder mystery. It is an engrossing read to say the least. Please support Uptown artistry and get your copy.
Synopsis
On a chilly autumn night in New York, the lives of two men born decades and continents apart collide when Max Redmond is found bludgeoned in his Washington Heights apartment. While investigating the crime, Detective Tolya Kurchenko comes across the dead man's diaries, written by Redmond over four decades. He hopes the diaries will lead him to the killer. In fact, they help him sort out the complexities of his own identity.
Spanning 65 years and three continents — from Hitler's Europe to the decaying Soviet Empire of the 1970s, and revealing the little-known history of Sosua, a Jewish settlement in the jungles of the Dominican Republic — A. J. Sidransky's debut novel leads us into worlds long gone, and the lives of people still touched by those memories.
Check out: http://forgivingmaximorothman.com
Related:
Happy Father's Day – El Día de los Perros
The Led Black Book Club Ft Jon Michaud – The Recap
The Led Black Book Club ft Robb Todd – The Recap
We invite you to subscribe to the Uptown Love newsletter, like our Facebook page and follow us on Twitter, or e-mail us at [email protected].