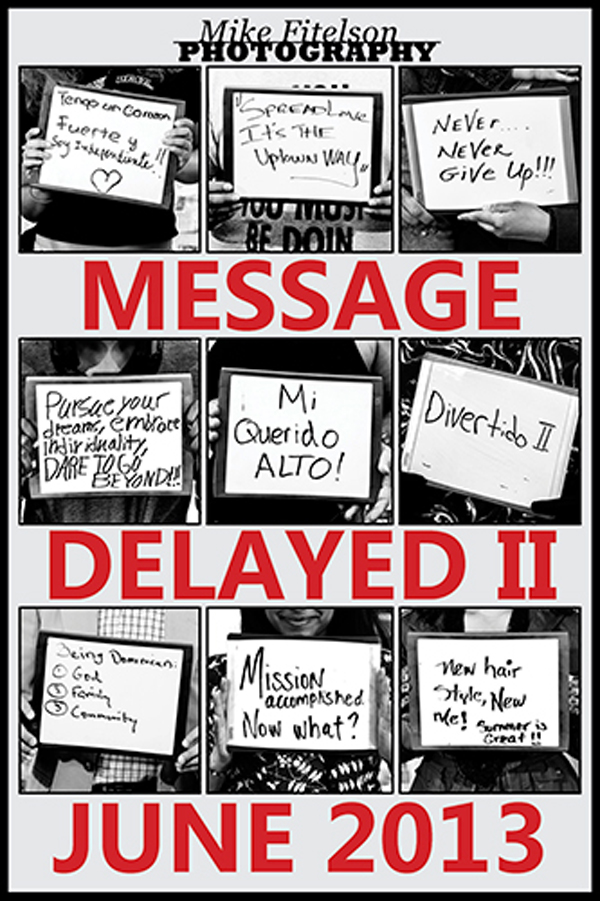 That's right people, the next installment of the photography exhibit, Message Delayed, returns to the Carnaval del Boulevard on June 1st from noon to 4pm. The exhibit will feature 87 portraits taken last year and the photo booth will be up and running to create a new set of images. It will be one of the first events of this year's 10th annual Uptown Arts Stroll.
The portraits will also be exhibited at ARC XVI Fort Washington Senior Center from June 10-28 during business hours (4111 Broadway, enter on W. 174th Street).
The artist talk and reception will be at ARC on Wednesday, June 26 from 6-8pm.
Related:
The 14th Annual Carnaval Del Boulevard Goes Down On Saturday, June 1st
The Anti-Facebook: Photos Unveiled One Year Later in Washington Heights Art Project | Village Voice
North Manhattan as Muse: Q&A With Mike Fitelson
We invite you to subscribe to the Uptown Love newsletter, like our Facebook page and follow us on Twitter, or e-mail us at UptownCollective@gmail.com.