Story and photos by Gregg McQueen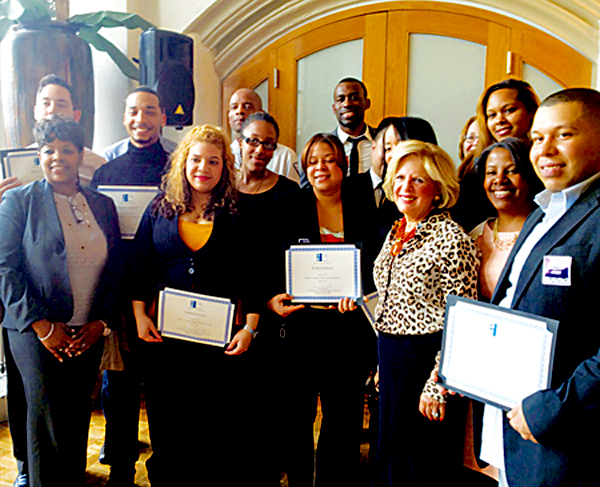 Rodney Cooper, a radiology student at Harlem Hospital Center, struggled to contain his emotions as he stood in front of a packed auditorium at Columbia University Medical Center and accepted a scholarship to assist his healthcare career.
"This is a great blessing to me," he said of his award. "It has given me an opportunity I wouldn't have had otherwise."
Somewhere, Stanley E. Michels must have been smiling.
At a ceremony at Columbia University Medical Center on Thurs., Apr. 4th, a scholarship program to benefit allied health students in northern Manhattan was renamed to honor the deceased Michels, a former New York City Councilmember who worked during his career in public service to increase opportunities for education.
Eleven students were awarded scholarships at the event by the City University of New York and Columbia University, to complete programs in medical laboratory technology, radiological technology, and occupational and physical therapy.
Read more: A legacy honored in helping students create their own.
We invite you to subscribe to the Uptown Love newsletter, like our Facebook page and follow us on Twitter, or e-mail us at UptownCollective@gmail.com.