From Violent Circumstances To A Life of Purpose
BY Jenni Ruiza (@RuizaJenni)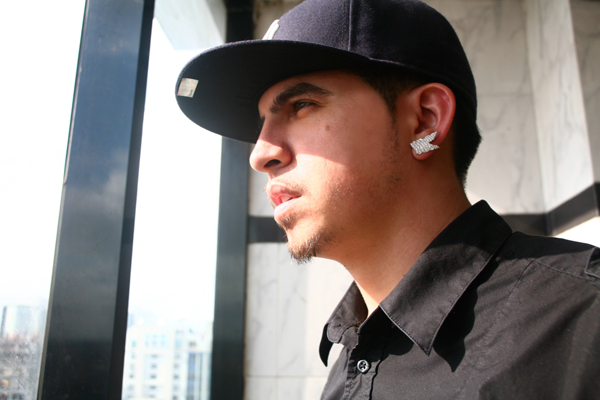 The number 22 never seemed so powerful. At 2:22 in May of 2001, Hezues R' was 22 years old when he survived 22 gunshots with a .22 bullet left inside of his stomach. Growing up in a poverty-stricken home and neighborhood in Poughkeepsie, NY, Hezues was deeply engulfed in a life of violence. Determined to kick-start his career as a rapper, one defining moment changed his entire life and purpose. When Hezues survived the attempted murder, he turned his life around. Since then, Hezues has been a movement in his own right – becoming a successful producer and director, he continued forth in his venture to open a film studio in The Bronx redefining what the arts and culture embark in our neighborhood, called ShootHR.com. The studio has been home to powerhouse networks such as Bravo, MTV, NBC, VH1, and CNN to name a few. ShootHR is also the name of his production company, currently producing a reality TV series following the lives of Big Pun's family cleverly titled, "Pardon The Puns".
In addition to his flourishing career, Hezues R', also embraces philanthropic works with his non-profit organization, Guns 4 Cameras. The organization is a national volunteer enrollment program with college students, to mentor youth locally and encourage them to trade in their guns. The college students who have access to film departments, education, and resources are encouraged to become mentors to youth in their local community to those who cannot get into college, are too young, or are not yet in college.  Hezues R' is an inspirational powerhouse that is simply unstoppable. Take a moment to revel in his amazing story as Hezues answers a few questions for us.
Q. What part of the Bronx are you from?
A. My studio ShootHR is at 865 East 135th street
Q. Do you still live here?
A. I'm in the Bronx everyday
Q. You have accomplished so much at such a young age; what advice do you have for those who have goals that seem to be bigger than life and don't know where to start?
A. Take it one day at a time and stay dedicated. If you look at something as a whole it could be overwhelming, because everything worth having is a lot of work and if it was easy to do then everybody would have it. So of course it's going to be a lot of work and dedication for you to get to a point that's going to differentiate you from other people who aren't willing to put in that work, so if you really want it just go for it and take it one day at a time. Break up that big obstacle into smaller tasks and attack each one, you literally have to attack it, but each step you move forward, you're one step closer so just have faith that you are going to get there one day, but don't forget to enjoy the journey because it is all about the process of getting there.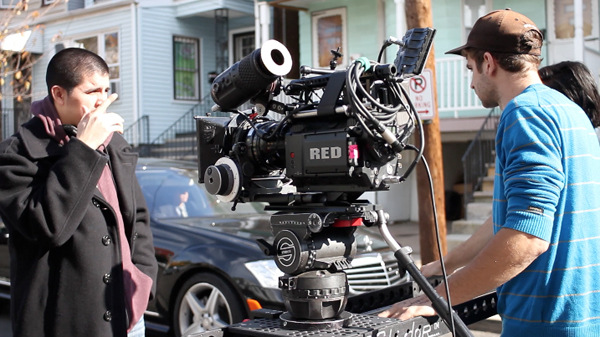 Q. How did you decide to turn your life around after being shot 22 times at the age of 22?
A. Just the numbers alone show me that my situation was divine.  To be 22 years old, shot at 22 times, at 2:22 in the morning and I still got a 22 slug in my stomach, I know there is a method to the madness and there is a reason why I had to go through that. So even if it didn't immediately impact me and I had to be shown things following that situation, I became conscious not just of changing my life but living my life in a different way and appreciating things in a different way and being more in touch with my energy and with my purpose. And having that connection, it allows you to wake up your passion for life, and once you start to develop that it becomes relentless.
Q. Tell us about Guns 4 Cameras.
A. Guns 4 Cameras is a non profit charity organization that I started in 2005.  It was a follow up to my original company, Eye On It, and it was established as more of a direct means to inspire change in the community and having kids not only just change their focus but changing the tools that they actually use, from picking up a gun pointing and shooting a gun to pointing and shooting a camera. You know if you point and shoot a gun you can only destroy lives, if you point a camera you can empower someone's life and you can empower yourself and you can create something that people can see internationally. It's so easy to publish content these days with social media and the visual medium is the most powerful method of delivering a message in the world. It's not only giving kids that option and encouraging them to Aim to Live, but also educate them through the process because there's so much in the film and television and entertainment industry that it requires a lot of insight and education for them to develop and grow, and we provide a lot of that with mentorship and resources and connections to try to give them an alternative.
Even if somebody is not interested in film per se, somebody within the community just learning and utilizing film can help anyone of their other peers, if one of their friends is into fashion or you name it, them having somebody on their team that can create a video for that, will help any given business. The bigger picture, for Guns 4 Cameras, is not just that we are empowering youth to create content, but what they go on to become and how they change the industry, creating diversity in media with more voices from different backgrounds having access to influence the message in mainstream media. We are diversifying the media landscape in general.  Having new producers and executives, at the network level is critical in balancing media as news and television programming can have such a strong hold on any given society, even in the propaganda they are able to disseminate.
Q. What are some of its greatest feats?
A. Through the program, I've spoken around the country and around the world and I've been selected as a delegate for the United States to represent Arts as a tool for violence prevention to 34 other countries in the Western Hemisphere. That's a big deal for a small non-profit out of NY and a kid who never went to college, not to mention that I spoke at Harvard, NYU, UCLA. The program coincides with my accomplishments in the charity organization because it is based on my story and my inspiration of having kids to change their lives. And it was nice that we were recognized by BET and The Urban World Film Festival to be their official charity partner for 3 years.
Q. What are your plans for this organization?
A. To continue to inspire youth and change lives. There's so many youth that I've met that I can see the impact on their lives and the change and the fact that this was something they were looking for, not just the program but somebody like me with my story. It gives me a deep sense of gratification and it makes me very humble to feel that the fact that I survived and the fact that I decided to make something out of my life could actually inspire someone else to want to do the same. There are so many kids that are lost today  and all they see is the negative messages, and even people that are doing positive things that they would love to identify with don't have the past of where these kids come from so the kids feel like those goals are unattainable. So when they meet somebody like me that comes from where they're are at and sees and lives and been through what they go through, they are like "wow I could get out the hood and I could become something myself".  Even to the extreme of me getting caught up in so many negative things before that I was able to turn that around and be successful.  The goal is just to continue to inspire people to Aim to Live.
Q. Can you describe the moment you're most proud of in your career or personal life?
A. I haven't reached that moment yet, my ambition and my drive doesn't allow me to be content on anything I've already completed because I'm always looking to do the next big thing so none of the shows that I've created that got picked up by major networks. Although I appreciate it, none of it means anything to me in comparison to what I think I can accomplish in the future so I can't sit back and appreciate any of those moments. I'm never going to rest on my laurels, so I just keep looking forward, so I don't know if I'll ever reach that moment. It's a gift and a curse, ambition.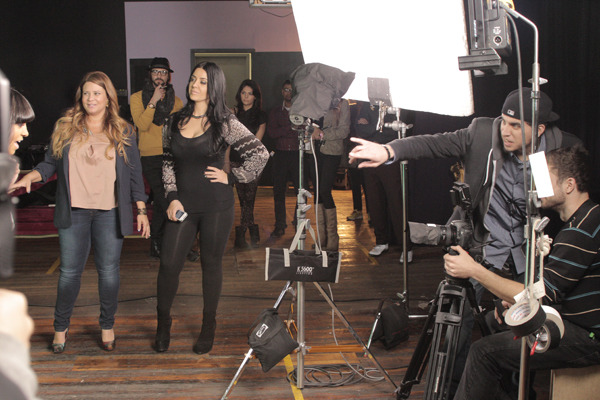 Q. If you could change the world in its current state with one action, what would it be?
A. You can't change the world with one action, that's a trick question. To change the world it takes a series of actions, it takes a bunch of people, it takes a whole movement, to create change. There might be 1 thing that sparks other people, but nothing changes without a collective effort and nothing changes without a whole ideology, a whole purpose, a whole movement, everything has to be cohesive for those big wheels of grind and change to affect any difference because people are so set in their ways and everything that you have to change against is already supported by so many people's faith, money and power, so to affect change you need a lot more than just 1 action.
Q. What are you currently working on?
A. I'm working on a reality show on Big Puns family called Pardon the Puns, I believe this is one of the strongest projects I've ever worked on and also the family is more deserving of the success of this project than anyone else I've ever worked with and made successful.  I've made a ½ a dozen people millionaires off of concepts, brands, projects that I created for them and I've never been more excited about seeing a project succeed and knowing that this family deserves success for their love, for their humility and for everything that they've been through, endured and continue to have a positive outlook on life.  This is it for me this year, Pardon the Puns.
Q. What final words would you like to share with the readers of Uptown Collective?
A. I definitely have to promote my business, ShootHR.com, for anyone that needs a commercial, music video, or wants to develop a TV project, Photoshoot or even just rent a really cool studio, we have a lot of major networks that shot at our studio, from Mob Wives to Love and Hip Hop, check out ShootHR.com for all your production needs. You can see me online, follow me at, Instagram [@hezuesr], Twitter [twitter.com/hezuesr], Facebook [facebook.com/hezuesr] all at Hezues R' [www.hezuesr.com].
For more information on Shoot HR and reservations for studio time, visit www.shoothr.com or email [email protected].
Find out more about Bronx contributor, Jenni Ruiza, at http://www.jenniruiza.com/. Follow her on Twitter@RuizaJenni.
Related:
The Best of the Boogie Down: Artist Spotlight – Christopher Estrada
The Best of the Boogie Down: Tosca Café
The Best of the Boogie Down: The Bronx Documentary Center
The Best of the Boogie Down: The Bronx Beer Hall
The Best of the Boogie Down: Artist Spotlight – Jesenia
The Best of the Boogie Down: Raine Lounge
Introducing The Best of the Boogie Down
We invite you to subscribe to the Uptown Love newsletter, like our Facebook page and follow us on Twitter, or e-mail us at [email protected].