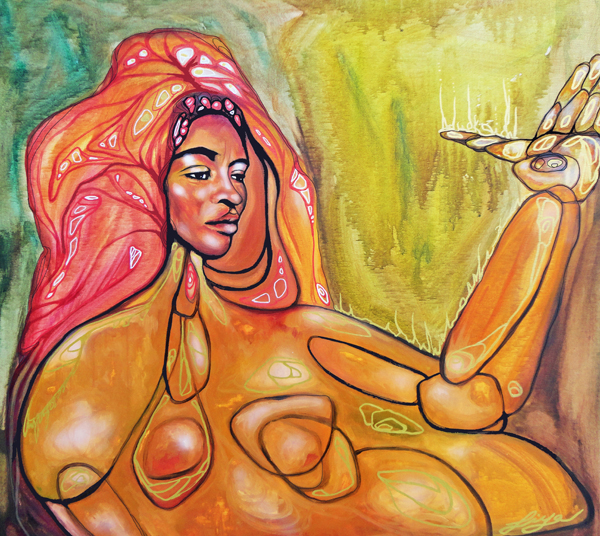 Da Urban Butterflies & Casa Verde Camila
invite you to the
1st Latina Women Encounter in New York City
Saturday, March 30th, 2013
10am – 5pm
Gregorio Luperon High School
501 West 165th Street
(corner of Amsterdam Avenue)
A Word From The Organizers of the Event
Through this gathering we are following up on years of participation in movements committed to advancing the feminist agenda, in and out of the United States.
Our hope is that the Encounter will serve as a platform for women, particularly Latinas to meet and engage in conversations, build connections, and continue to weave creative expressions that will birth and support transformative actions in our New York City communities. Our vision is the creation of a society free of patriarchy, where girls and women – as well as men- can develop in all spheres of life: social, economic, political and spiritual.
Simultaneous Workshops:
Evelyn Suero (Handmade Greeting Cards); Milagros Batista (Basics of Knitting); Ana Maria Hoffman ( Art and Nature: Healing Powers); Belgica Mejia & Mercedes Polanco (Jewelry Making Techniques); Mino Lora (The People's Theater: Exercises and Techniques);  Jana Lynne Umipig (I am a Super Womyn: Transformative Illustration of a Heroine); Tanya Torres (Making Books in Miniature)
Salon de las Diosas (Goddesses Hall)
Mandala; Yoga; Movement; Reiki
and more…
Raíces Fashion Exhibit
Showcasing pieces from communities in Africa and Latin America
Exhibit Hall & Vendor's Market
Buy books; original hand-made jewelry; art work;
clothes; oils and more
SELF-RECOGNITION Photo Booth
Panel on Deepening Our Womanhood through Action
Women & Reproductive Justice
Women & Immigrant Rights
Women & Literature
Women & Identity
Women & Spirituality
Women & Labor Force
Cultural Performances
The Legacy Circle
and more…
FREE FREE FREE FREE FREE!!!
ALL ARE WELCOMED. FAMILY FRIENDLY EVENT!
Sponsoring Organizations:  Dominican Women's Development Center; National Organization for Women (NOW-NYS); AF3IRM-NY; RDACBX; Trabajadoras Por La Paz; WORD UP Bookstore; Gregorio Luperon High School; Emblem Health; Acción Comunitaria La Aurora; Asociación Comunal de Dominicanos Progresistas; UFCW-Local 888; Northern Manhattan Improvement Corporation; Rivas Travel; Hmas. Mirabal Family Center; Independent Network, Inc.; The People's Theater Project; ENCUENTROS; United Health Plan
We invite you to subscribe to the Uptown Love newsletter, like our Facebook page and follow us on Twitter, or e-mail us at UptownCollective@gmail.com.