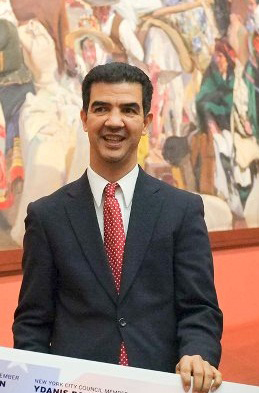 If you are a parent with a child in a district 6 elementary or middle school, you are likely already aware of the recent conversation around eliminating zones for schools so that children are no longer guaranteed slots in their local school. Needless to say, this proposal created an uproar from parents, some for and many against, and shined a magnifying glass on the state of primary education in district 6. Thankfully, the Department of Education has decided to hold off on implementing any changes to zones in district 6, providing more time for the Community Education Council of the district, to weigh the pros and cons of the plan; or come up with a stronger plan with more widespread support from parents.
However, the most important point to take from this recent series of events is that schools in district 6 are struggling and if we want to reverse these trends, we must come together as a community to develop a unified voice and a plan of action.
Over the past several years, district 6 has seen a loss of $25 million in funding, meaning cuts to crucial extracurricular programs, larger class sizes and fewer teachers. The number of struggling English Language Learners remains high, as dual-language programs are scarce and tutors place an extra financial burden on lower income families. The city continues to place excessive weight on high stakes testing rather than taking a holistic approach that would show students as more than numbers. All of these factors have contributed to an overall drop in city progress report grades for district 6 schools, with several on the city's "watch" list for possible closure.
These realities are alarming and are what prompted the recent discussion around de-zoning. And while there are different opinions on the issue, the contentiousness of the discussions has made evident how passionate parents of our community are about their children's education. Knowing this, the next course of action should be figuring out how to translate this galvanization of parents into productive gains for our schools.
On Thursday, December 6th, 2012, my office will be hosting a meeting for parents, by parents; with the intention of forming a unified coalition to advocate for our district 6 schools. The need for this coalition is imperative as changes to the Bloomberg education model will be widely discussed in the 2013 mayoral race and district 6 should have a voice in those discussions. Additionally, the need for community dialogue is important as well; to bridge cultural and social gaps in our neighborhoods, building relationships around an issue that truly affects everyone.
The benefits of a strong parent coalition are extensive. It is capable of engaging community based organizations to provide services to targeted areas such as test-prep, English classes and subject specialized tutoring at low costs; it can work with struggling schools in the district in danger of closing to turn things around, while advocating at the DOE for more time and assistance; it can assess the productive strategies employed by successful schools and the district and use them at other schools that need support; but most of all it provides an inclusive entity for parents from around the district to communicate with other parents about what matters most in their children's education, while maintaining the ability to do outreach and mobilization around these issues.
As an elected official passionate about education in our district and across the city, it is my hope to see parents take this initiative and will offer strong support in whatever ways it can be offered. I know that my partners in government, State Senator Espaillat, Assembly Member Elect Gabriela Rosa, Manhattan Borough President Scott Stringer, Assembly Member Denny Farrell and Council Member Robert Jackson are equally as enthusiastic about this opportunity, as we would all like to see improvements in our schools.
As I always say, parents are the real bosses when it comes to education. If they are unified, there are no limits to the changes they can realize in our schools.
I invite all parents to come to our meeting on Dec. 6th at 6:30 at I.S. 52 (650 Academy St. on the corner of Academy and Broadway), and let your voices be heard. This will be an open discussion for parents to offer solutions to the problems in the district and get involved on a serious level should they so choose.
Thank you y Pa'lante!
Related:
Uptown 2011 Movers & Shakers: Ydanis Rodriguez – A Man of the People
The Importance of Diversity in Higher Education Leadership
We invite you to subscribe to the Uptown Love newsletter, like our Facebook page and follow us on Twitter, or e-mail us at [email protected].