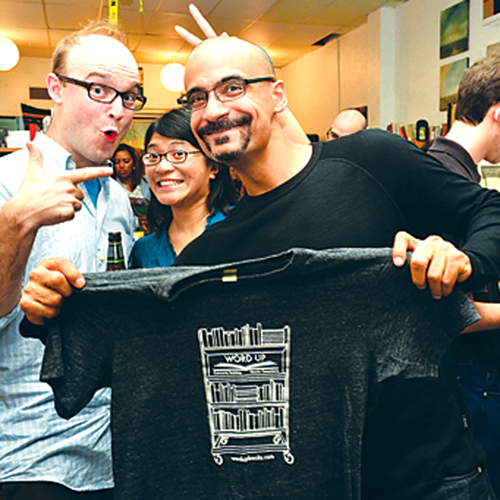 Okay folks, the first 3 people who donate at least $50 now (or if you increase your pledge by any amount): you will get, on top of all the regular perks, a signed Junot Díaz book. To win, you have to reference Uptown Collective in the indiegogo comments section, so we all know you heard it here! So there you have it, in addition to supporting such a community-affirming space you also get a book signed by the man himself, Junot Díaz.
Donate: http://indiegogo.com/wordupbooks
If you need more motivation then please read John Paul Infante's excellent The Top 3 Reasons You Should Donate to Word Up Books.
Related:
The Platano Index: A Q&A With Junot Diaz
A Night Uptown With Junot Diaz
Junot Diaz Wishes Word Up Books A Happy Birthday!
Inwood Fire Fundraiser @ Word Up Books In Pictures
Last Night @ Word Up Books As Seen By Paul Lomax
We invite you to subscribe to the Uptown Love newsletter, like our Facebook page and follow us on Twitter, or e-mail us at UptownCollective@gmail.com.