BY Led Black (@Led_Black)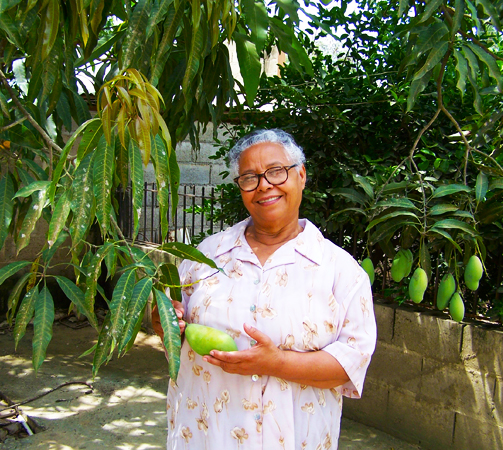 Long live Dominican moms! I feel extremely fortunate to have been born to a Dominican mother. For those that don't know, Dominican mothers in particular and Latino mothers in general, are much more than mothers to their children especially their boys.
Throughout my life, my mom has been my confidante, my seamstress, my lawyer, my personal chef and all around make-it-alright person. Whether it's heartbreak, legal or financial issues, my mother has always been there to fix whatever woes I have encountered. I am who I am because of her. If I were to write a memoir it would be entitled El Hijo de Bernarda Moronta (The Son of Bernarda Moronta).
My mother left her beloved DR back in the late 1960's not for her sake but that of her children. She came with nothing but somehow was able to raise 2 young men that escaped most of the worst that Washington Heights dished out. She instilled in me a love of DR, reading and the notion that it is imperative to treat everyone you meet with kindness and respect.
Even though I no longer live in that little apartment in the 190's on Wadsworth Ave, it still feels like home. When I'm there I am transplanted to my youth. I sit down at the dinner table a plate of delicious food magically appears. When I'm done eating it just as magically disappears, followed by a steaming cup of coffee. I don't have to do the dishes. I don't have to lift a finger. It's mom's house and in mom's house I am king. Thanks mom for being the greatest mother a person can have. Thank you for being you!
Check out: My Space – Bernarda Moronta
Related:
My Heart: Happy Birthday Imani!
My Heart: Happy Birthday Leila!
My Heart: Happy Birthday Soraya!
We invite you to subscribe to the Uptown Love newsletter, like our Facebook page and follow us on Twitter, or e-mail us at UptownCollective@gmail.com.