Story and photos by Sandra E. García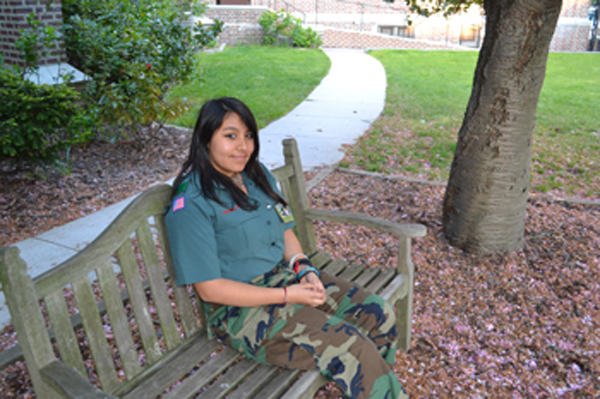 Summer approaches, and while some teens are looking forward to the lazy days spent doing little, Jovana Tavizon is focused on breaking a record at her Venture Prep Program.
Venture Prep for Girls is an independent program sponsored by the Fort Washington Collegiate Church in Washington Heights.
The program introduces girl ages 9 – 13 to a camping based program comparable to the Boy Scouts.
It seeks to prepare the young women to be able to accomplish the same skills expected of the young men who reach the Boy Scout rank of First Class, making for a level playing field.
Jovana is the Vice President of Crew 729 and has completely embraced her role in the group by trailblazing through its programs.
Jovana has already won the Outdoor Bronze Award, and is only the second scout in New York to earn this award.
She has also almost completed earning the Ranger Award, one that no scout in Manhattan has ever won.
Read more: The Adventures of Jovana: Scout, Leader, Teen | MAY 9, 2012.
We invite you to like our Facebook page and follow us on Twitter, or e-mail us at [email protected].
[subscribe2]