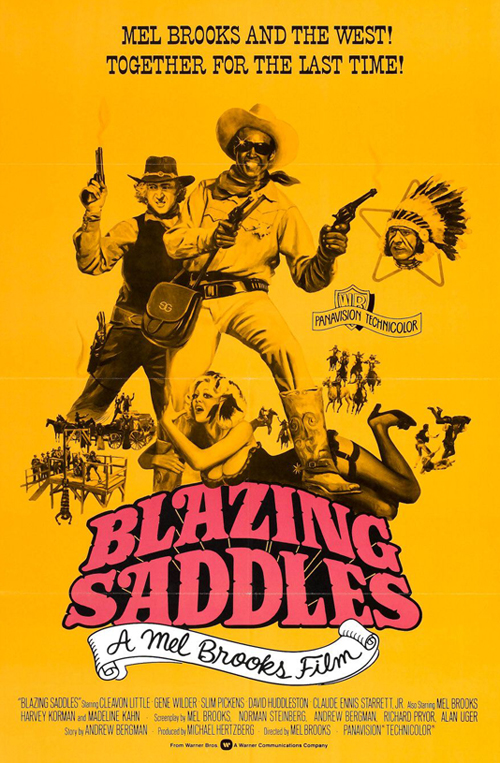 The Big Uptown Monthly Classic Movie Night
Blazing Saddles
Le Chéile (839 W. 181st St.)
Monday, May  7th 8 pm
Join Washington Heights filmmaker Jon Ullman as he presents some of his favorite classic movies at Le Chéile, 839 W. 181st St. at Cabrini.  Whether you're discovering a classic film for the first time or revisiting one of your favorites, there's going to be something for everyone. Come early for dinner, or just grab a drink and join us for the film in Le Chéile's new screening room.
Monday night, May 7th at 8pm, Jon will present 1974's BLAZING SADDLES, Mel Brooks' hysterically offensive homage to the Western, starring Cleavon Little, Gene Wilder, Slim PIckins, Harvey Korman, the incomparable Madeline Kahn and Brooks himself in a multi-role cameo.
Visit: http://lecheilenyc.com/ for more info and full menu.
Check out:
The Word Up Books Fundraiser @ Le Chéile In Pictures
We invite you to like our Facebook page and follow us on Twitter, or e-mail us at UptownCollective@gmail.com.
[subscribe2]