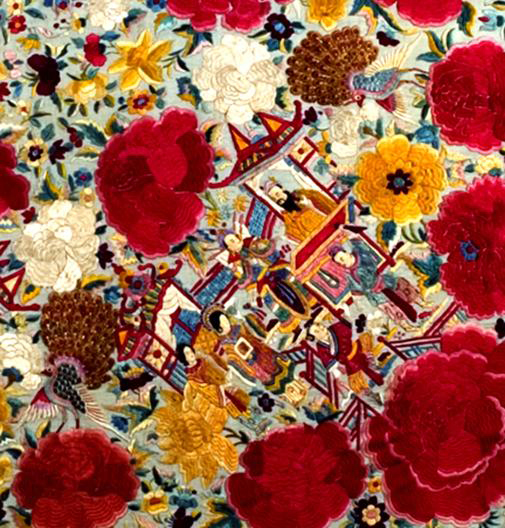 Gallery Talk: Saturday, April 21, 2012 at 11am.
by Constancio del Álamo, Curator of Textiles
 The Hispanic Society of America
Broadway between 155th and 156th Street
The Hispanic Society of America recently acquired a mantón de Manila that belonged to Doña Lorenza Braniff de Bermejillo, Marchioness of Mohernando. This beautiful shawl, probably made in China, is embroidered on multicolored silks and bordered by a long fringe. It is decorated with flowers, animals, Chinese architecture, and human figures with applications of ivory on their faces. The mantón de Manila was (and still is) a luxury garment very popular in Spain and Latin America, used in traditional festivals, bullfights, weddings, and gala dinners.
Check out:
DR Independence Day Gala @ The Hispanic Society of America
Uptown Arts: The Hispanic Society of America
TEDx Washington Heights – The Recap
We invite you to like our Facebook page and follow us on Twitter, or e-mail us at UptownCollective@gmail.com.
[subscribe2]