Words by Divino DeNegro (@DDeNegro)
Photography by Emil Baez (@_EBaez)
So what's a party these days besides a bunch of people dressed really nice, discussing the things they are working on and projecting their caricature of "it is what it is and it's always all good"? But what's a House house party founded by a crew of roommates, from apt # 55, who invite specific people and then take it into the newest hotspot in the Heights to close out 2011? Eso e' otra vaina.
When you think of The Heights and Dominicans, House music will probably not be one of the first 20 words you might come up with. But Maury Matos and his 55 crew have decided to change that up a bit. NegroClaro is the ideal venue for this gathering of creative people looking to have a good time, but never compromise their cool either, as so many sit drunken on downtown sidewalks end up doing.
So although these aren't the generic ingredients of a House party, it was pulled off perfectly. Lets enter and meet Sasha and Hillary handling the rsvp lists and cover charge in a dim lit setting and make a right turn past the bouncer. Then you have yourself a room with varying colored lights, music loud enough to fist bump to, enjoy and still hear your own thoughts.
Look to your right and peep DJ LES & DJ E spinning 100% House music all night long. Now you see all the people crowded in the middle of the dance floor where a live drummer is accompanied by b-boys/b-girls challenging gravity's laws and surrounded by a cipher of people who are taken aback and unprepared for the amount of color and action that is about to take place.
As you're entertained by the dancing, you get word about the open bar that's about to end at 12:30, which is why you see quite a few people with 2 cups at a time and not handing 1 one off to any of their friends. Gloria (the bartender) hands you, (insert what you like to drink here), and have you noticed that there's a VIP section that's open to everyone tonight? Lets make a right turn and up a few steps and notice that there are the geniuses of Marthalicia and Nelson Caban constructing the illest masterpieces.
Did I forget anything? Well, there are some movers in here too, such as The Bago Bunch's own Mike Diaz, Dominican Pie and Jakira Torres, Uptown Collective's Led Black, Eileen Fuentes and DJ Boy, one of the Heights' own Graf legends, Dister and quite a few others. This party represents the welcoming of a new push toward the expansion of the definition of what the Dominican/Washington Heights nightlife experience consists of and offers now. Don't allow an old and worn out description of what the Heights is like leave you bored at home and miss this new wave of expression and go dance to a new beat.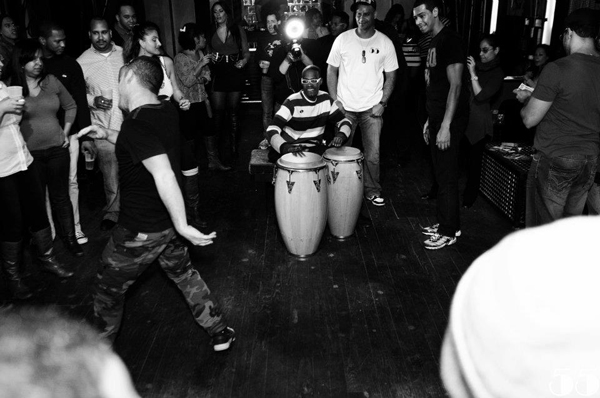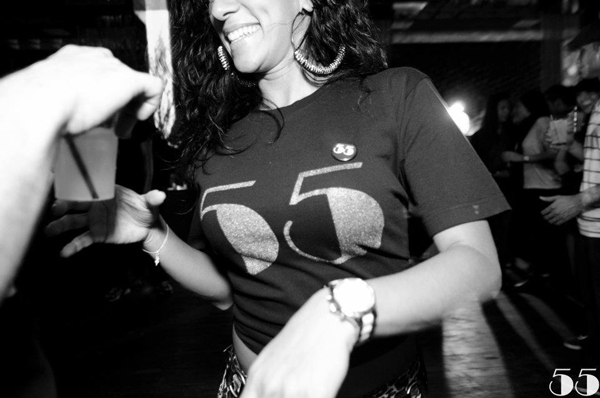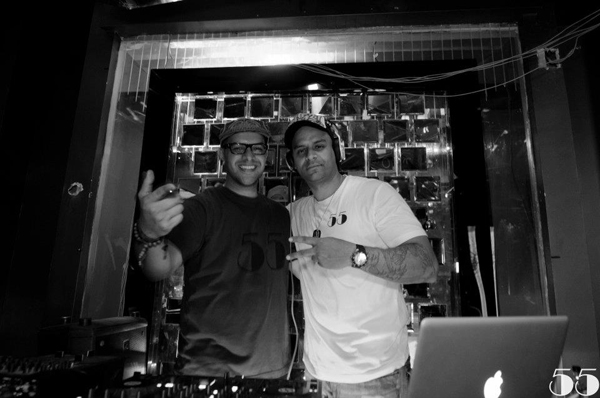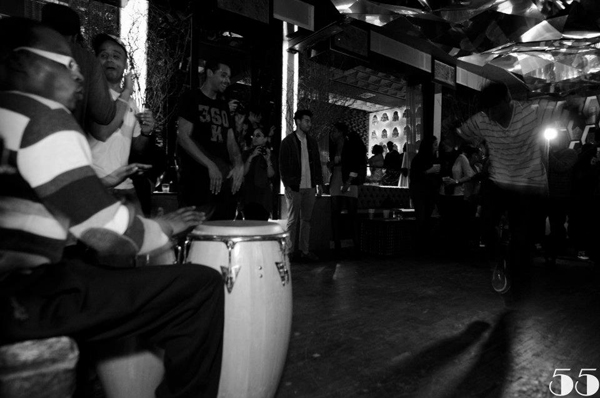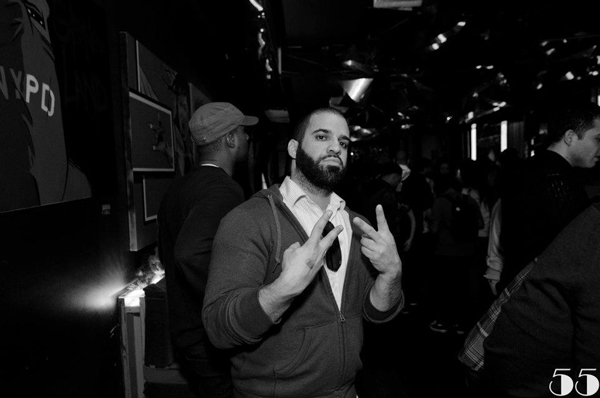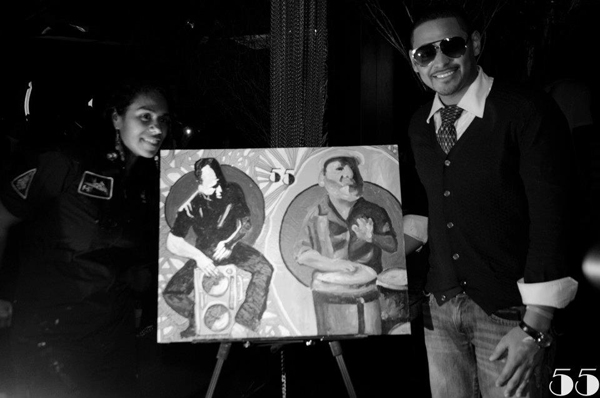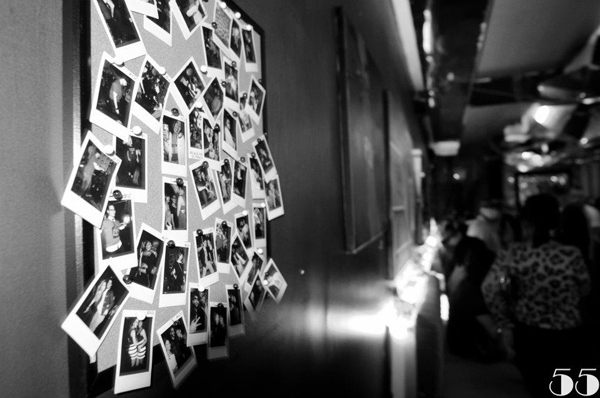 Click here to check out the rest of the pictures from this awesome event. The next 55 party is on Thursday, January 19th @ NegroClaro Lounge (3805 10th Ave).
For more info: http://welcometo55.com/
Twitter: @5ifty_5ive
We invite you to like our Facebook page and follow us on Twitter, or e-mail us at [email protected].
[subscribe2]