BY Frankie Reese (@WonderFrankie )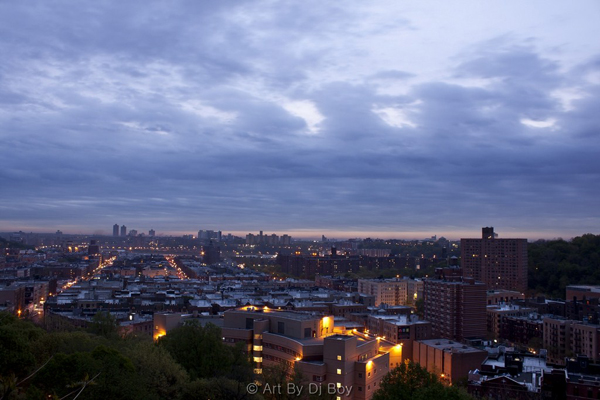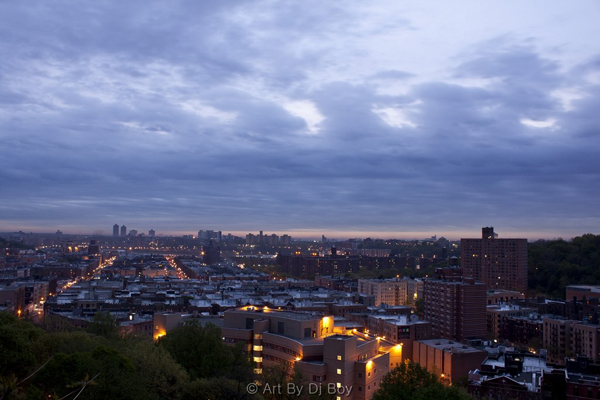 The following is a tale of two cities
A Dr Jekyll Mr Hyde of a town
The glitz and glamour, the nitty gritty
This is how my Uptown Gets down
And I'm sure you've heard of us
Maybe even seen it
But believe me
When I tell you, Whatever view
You've got is scenic
I've lived it
In this hustler's paradise
Where everyday is a gamble
And fates got a grip on the Heights
In the words of one of our very own
A slow, slow strangle
And it's audible in the air
Cacophonous nightly car chases
Up Audobon fill the darkness
With their red and blue lights
And illuminate and
play to the beat of the night
And I, already know the words to that song
 Paddy wagons full of lost souls
And my city's bastard children
Barrel down the avenue
Looking to victimize me and mine
while we chillin'
And you wonder why were cynics
See, I'm not about that life
but I've lived it
 Sirens blaring
down Dyckman and St nick
Are merely white noises as mundane as the tick ticking of the clock
That accounts for lost hours and lives
Fallen children and abandoned wives
The struggling mother of 5
Who works herself to death
to keep hope alive, for her seeds
Who have dreams of one day being
Stick up kids
already got greed in their eyes
Now ain't that some shit
 But luckily, Lucky Me
I run with the innovators and dopeboys
Intellectuals and thugs
Musicians, souls on a mission
Artists and dealers
Writers and hustlers
Young mothers just trying to make it and look what that made me
 I'm so uptown
I know females who've lost their lives to the life they carry within themselves
I know mothers who've lost children to these mean streets
To senseless beef
And somehow still believe in the power of God
 Nosotros Somos Soldados
I know people who truly hustle
Out of a sense of desperation
With a sick fuckin' tunnel vision
Whom the education system failed
Who will never know legal money
Never even have a tax write off
So tell me something
Where do you get off telling me what's right and what's wrong?
Mr. Officer with all due respect, I don't think you've the slightest idea
As to what's going on
 In the midst of everything
they've tried to force down our throats
They forgot to teach us our history
And here we stand years later
Just trying to make it on our own
 We are the seeds
who were never sewn
Fuck the status quo
We are the dreamers of dreams
With hopes and a dogged tenacity running through our veins…
Not satisfied with the mundane
Or the technicalities of an
Uptown ill-defined
 This is our life
This is my city, my love
My heart and soul
So I'll be damned if I'm told
That she and I won't grow
 This is the ballad of me and my love
The end all be all of all Love stories
And all the guts and glory
 This is what it sounds like when doves cry
This is Love on fire
A wicked tale of my trip through the mire and so it goes
 And I suppose that by now
You've gotten a good glimpse
and you can see
How deep her essence flows within her streets
Within me, with we
Maybe even feel my beef
But you will never understand how much my Uptown means to me
 We may walk in the same shoes
But see,
I got an awkward step
I box left
And it's all thanks to Her
 So thank you 184th
thank you Hillside and Thayer
thank you Arden and Ellwood
thank you Audubon and Broadway
for molding your legends in the making
Oh Uptown, my Uptown
My Hearts Infinity
 She is the most beautiful thing I've ever known
She's my home
She boasts stories of victories
Trials and injustice
But I love it
Shes got an electricity in her that runs dozens upon dozens of blocks deep
Has a nightly battle with the cops and it never fades…
She is always all sorts of hot and I just can't get enough
 Tougher than all the sum of her parts
With a gangsters heart and a poets tongue
She's birthed legends
 And if heavens got a ghetto
It's not as perfect as my Hood
Not as beautiful as my Uptown
Not as complex as my Dyckman
And certainly
Not as a real as my Heights
Uptown, you molded me
And I will forever be indebted to you
I'll take you everywhere with me
When my dreams come true
 So Uptown, my Uptown
In the meantime and in between time
 I will dream, oh yes
I'll be dreaming
A little dream
of you.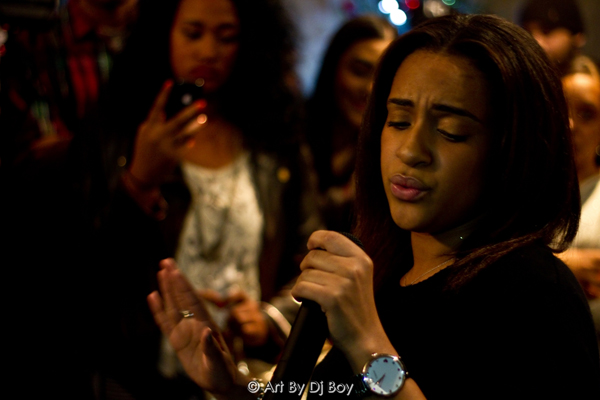 We invite you to subscribe to the Uptown Love newsletter, like our Facebook page and follow us on Twitter, or e-mail us at [email protected].