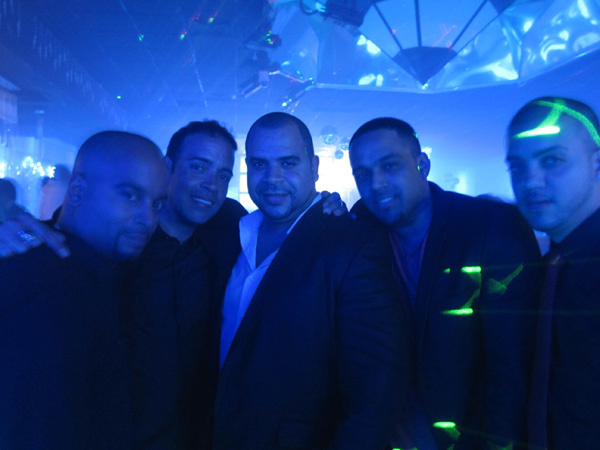 Monday, 11/21/11
Dear Led:
Has the week gone by already? I don't want to write this letter to you because maybe if I don't write it then we won't have to go home.
Our third and last screening is at the Mauricio Báez Theatre in Santo Domingo. There was a big event in Capa Cana that they flew most everybody from the festival to on Saturday night, so unfortunately we didn't get as big of a festival crowd as we had hoped for. So when we got to the theatre, all the guys fanned out into the neighborhood to invite anyone around to see GWB. As word was spreading in the surrounding blocks, I was in the parking lot talking to one of the hosts from the radio show we did the day before. It was very cool that he was able to come and check out our film. As we were talking I noticed some guys playing stickball across the street. We had a little time to kill and I wanted to get some pictures, so I walk over and pull out my camera. I'm looking at the viewfinder, and I hear Luis Ramos calling out to get a pic. When I focused the shot I could see him holding a broom handle, waiting for a pitch, playing stickball with the kids in the 'hood!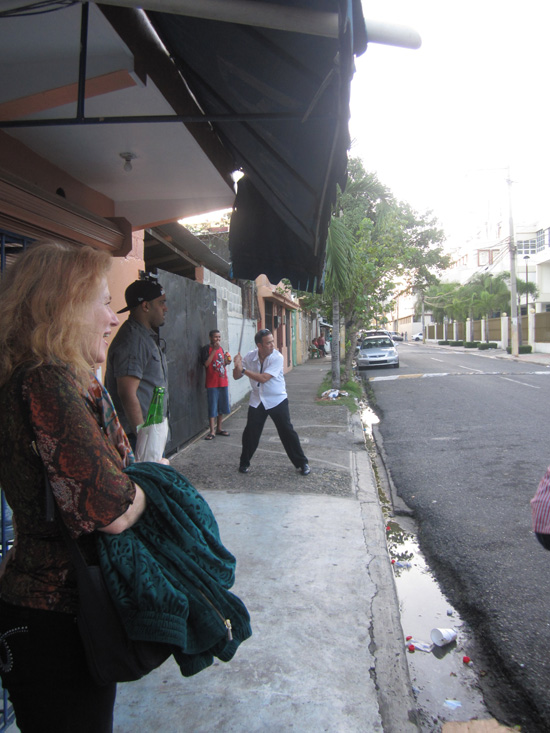 Before you knew it, a Washington Heights block party broke out in the middle of Santo Domingo. We're all having beers, the coconut vendor pulls up, Luis hit one over the fence and then with the next pitch Rayniel nearly takes his head off. Just like they do over on River Ave. in the Bronx. It was a great time hanging out with the gang and the kids from the neighborhood, and it really helped take the edge off our last screening in DR.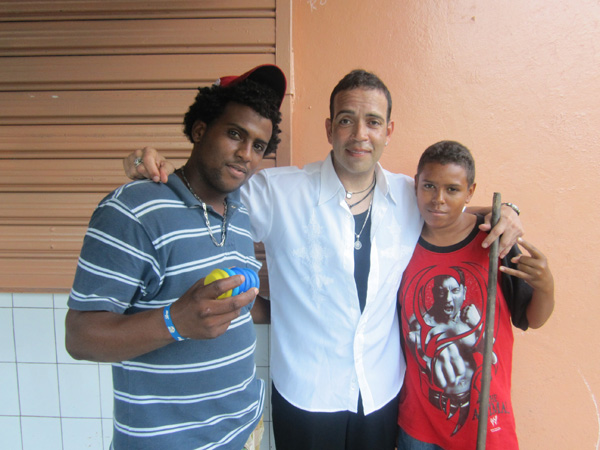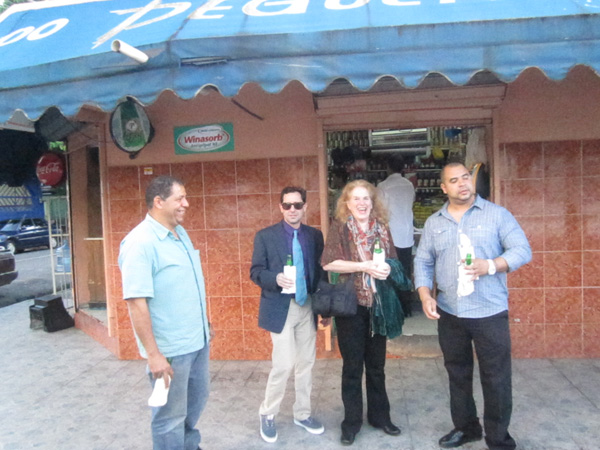 When the film ended and the lights came up, it was amazing to see the room was full. Lots of people from the neighborhood came out, and when we went up to the front for the Q&A the kids went crazy to see the stars of the film standing at the foot of the stage. It was really something to see. Afterwards, they all swarmed around Rayniel and everyone for autographs and pictures. Very cool stuff. It was a touching send-off for GWB.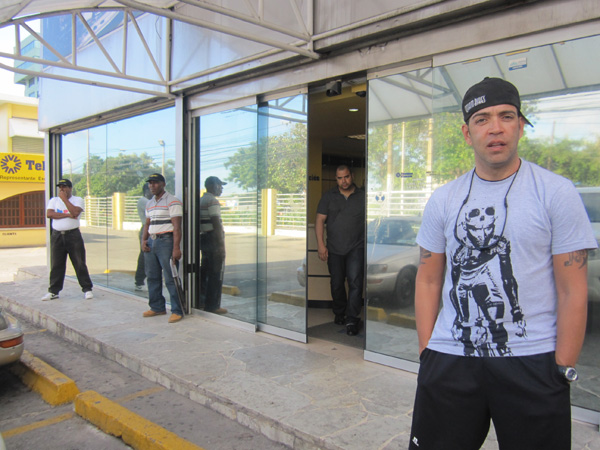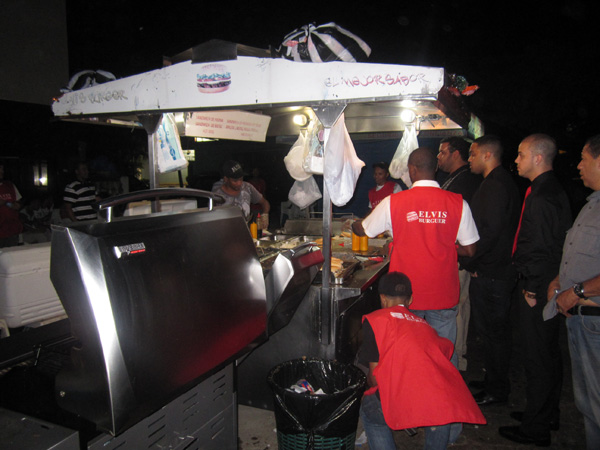 One more quick little story before I sign off: Sunday night we all went to the closing party at this club called Jet Set. Good time had by all. From there it was off to an after-hours club called Mint. Dancing, drinking, etc. About 4am we found ourselves at this chimichurri stand in the middle of nowhere. A happening little place. So happening, it turns out, that while we're all eating and laughing and carrying on, a big, white, half a million dollar Rolls Royce with suicide doors and Florida plates pulls up, followed by a white Escalade. Now you know I'm a huge Yankees fan, as are Rayniel, Luis and Gab. So imagine the look on my face when Big Papi himself, David Ortiz, piles out of that Rolls. The biggest Yankee killer for over 10 years running, I nearly died! I had to get a picture otherwise no one would ever believe me. So he sees me standing there with my camera looking like a kid on Christmas morning, and get this: HE comes over to ME! He says to me, "Usually I don't do this with a guy at this time of night, but for you I'll make an exception." Well I don't think I want to know what he usually does at this time of the morning, but I'll take what I can get. And I didn't have the heart to tell him how many times I've cursed his name, but who am I to spoil the mood anyway? Big Papi couldn't have been nicer, I'm happy to say. Or maybe I'm not happy to say it at all. I wish I could say he was a big jerk. But to all my friends who saw the pic and called me a traitor and everything, relax. It was fun and all, but I'm a New Yorker, and it made all my Boston friends crazy! I will not stop cursing him out at the tv, trust me. Although we do have an opening for a DH on the team. Cashman, you reading this?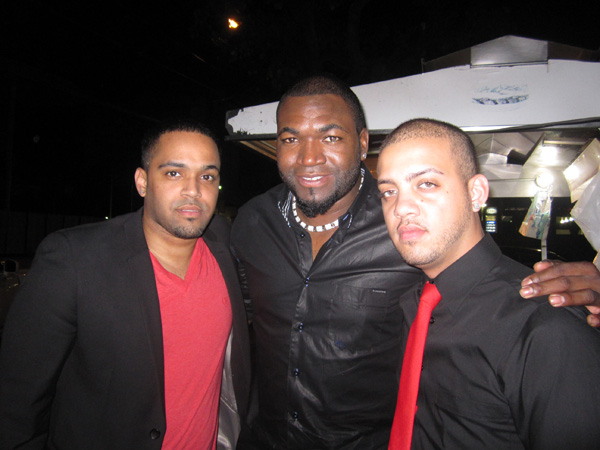 So there it is, the week is up and it's time to say goodbye to all our new friends. And we've made many. We've been blown away by the whole experience, how welcomed we were everywhere we went and how friendly and gracious the people were to us. And most of all the screenings of the film exceeded our every expectation.We loved our audiences and we were truly moved by some of the reactions we received. We heard that President Fernández had personally recommended GWB to people, and that the day after the Puerto Plata screening the governor of Puerto Plata had called the festival to tell them how much she enjoyed the film. I used this word a lot during the trip: humbling. The affection we have been showed by the Dominican people has at many times been humbling. And lastly as we start the holiday season, I am thankful for my traveling companions, Rayniel Rufino, Luis Ramos, Domestic P Yermenos, Gabriel Lopez, his beautiful wife Jelsi, El Primo Francisco, Jon Taverez, and the newest member of our family, Angel Serafin Cuello. And thank you, Led, for allowing me to share our experiences with you and all our friends, family and fans back home.
See you soon!
Jon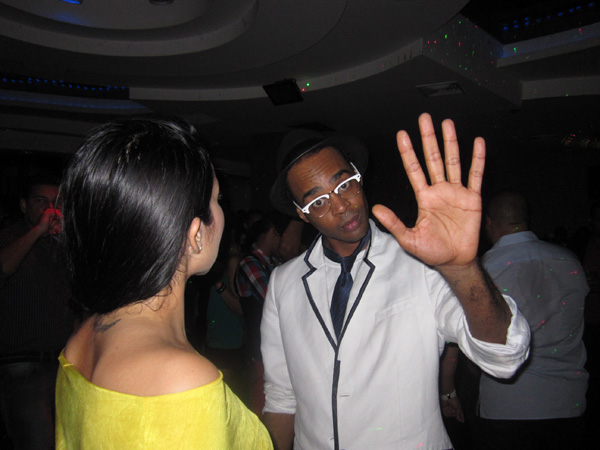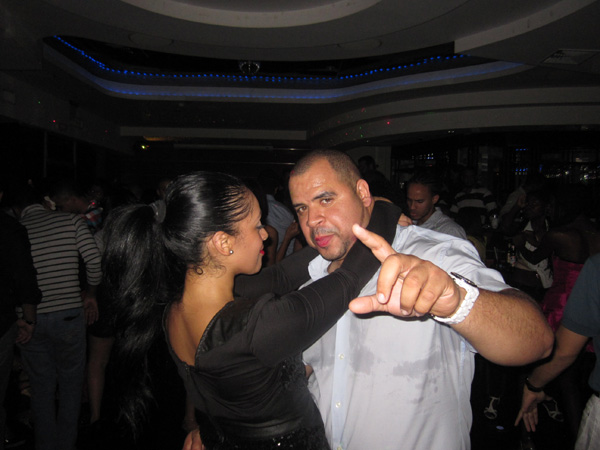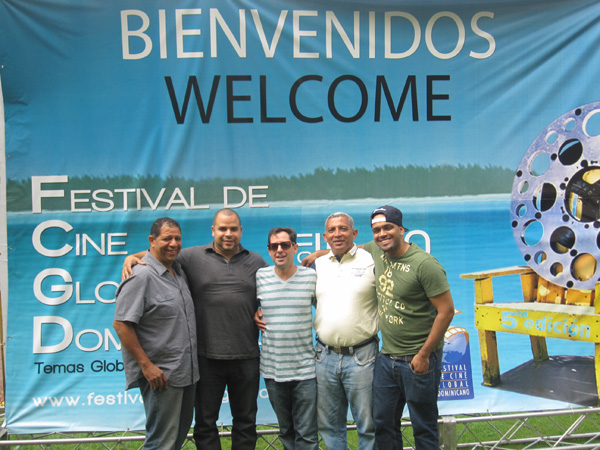 Check out part 1, part 2, part 3, part 4 & part 5 of the earlier dispatches from DR.
Also check out:
A Night Uptown: The Cast & Crew of GWB The Movie
The GWB Trailer Premiere Party – The Recap
The GWB Trailer Premiere Party & After Party As Seen By Dj Boy
We invite you to like our Facebook page and follow us on Twitter, or e-mail us at UptownCollective@gmail.com.