BY Dominican Pie (@DominicanPie)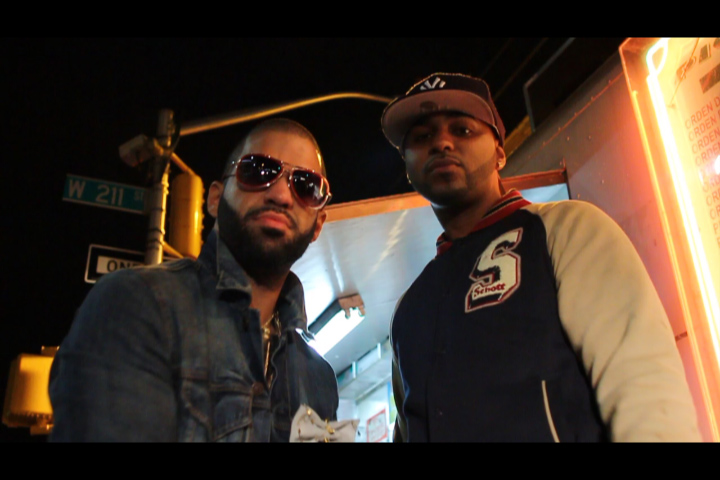 From the team that brought the world "Pan Con Queso" the Dominican remake of Wiz Khalifah's "Black and Yellow" now bring us "Dominis in the Heights" a music video spoof of Jay-Z and Kanye's hit "Niggas in Paris." The second hit off the popular hip-hop collaborative album "Watch the Throne" is dedicated to the triumphs that Jay-Z and Kanye have made. "What's 50 grand to a motherfucker like me can you please remind me?" explains Jay.
As with "Pan Con Queso", Bago and O not only remix but remake the song; with the beat being the only thing left intact. "Pan Con Queso" was about two guys who go out looking for breakfast, grilled cheese sandwiches and coffee, after waking up to a bare fridge. While "Dominis in the Heights" is about two guys telling the girls they are dating that times are so tough economically and that they can no longer afford to cover the entire bill when they go out.
The videos have garnered Bago and O a lot of notoriety and fans, but they've also managed to attract a couple of naysayers a long the way. There are those who feel that their music videos portray Dominicans in a negative light. Some say that media should concentrate on positive Dominican role models like doctors, lawyers, teachers, or politicians. However, the following point must be made: the music and music videos are created and produced by mostly Dominican artists and professionals, if that is not a great representation of the Dominican culture and ability I don't know what is. Both Bago and O represent a new generation, one that knows that it's as much about where you're from as it is where you're at. They are as American as apple pie and as Dominican as mangu.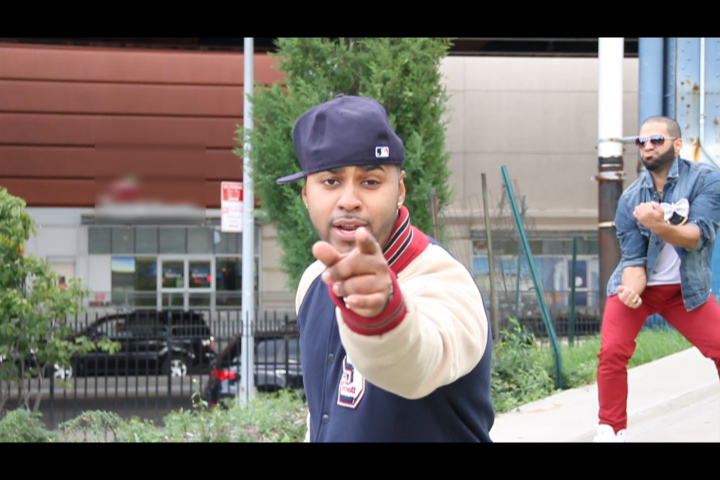 Q. First "Pan Con Queso," now "Dominis in the Heights" you guys a huge following based on your ability to spoof popular Hip-Hop songs, do you two have plans on making a career out of this?
BAGO: We do feel there is a niche for comedic music. We enjoy working with the team and its something we can dedicate time to.
O: Lol, I don't know about making a career out of spoofing but if you mean do we plan on making a career out of entertaining people and making them laugh, then yes absolutely. Being able to entertain others has always been something I've wanted to do even from a young age. I'm just happy we've been able to make such an impact on a larger scale; especially in the amount of time we did it.
Q. Why spoof hip-hop songs why not Reggaeton, Latin Rock, or Bachata?
BAGO: We haven't ruled it out yet. If we feel there is a song that we can chew on. We will definitely take a crack at it.
O: I'm a first generation Latin-American, I grew up in NYC primarily listening to Hip-Hop & R&B. I grew up amongst an eclectic group of friends who were not all Latino. Don't get me wrong I love my Bachata, Merengue & Salsa but as much as I love and cherish my culture I can't listen to that all day…lol…I'm an Urban Latino. I connect to a larger demographic, which is the fastest growing in the US, and for the most part we all relate on that level. Plus we knew that if we wanted to reach more people we would have to connect on another level other than the commonality of our native language.
Q. Now that you've produced successful remakes of popular hip-hop songs are there any plans to release an album?
BAGO: O and I have spoken about it and its something in 2012 we want to achieve.
O: LOL . . . there have been talks of it but nothing confirmed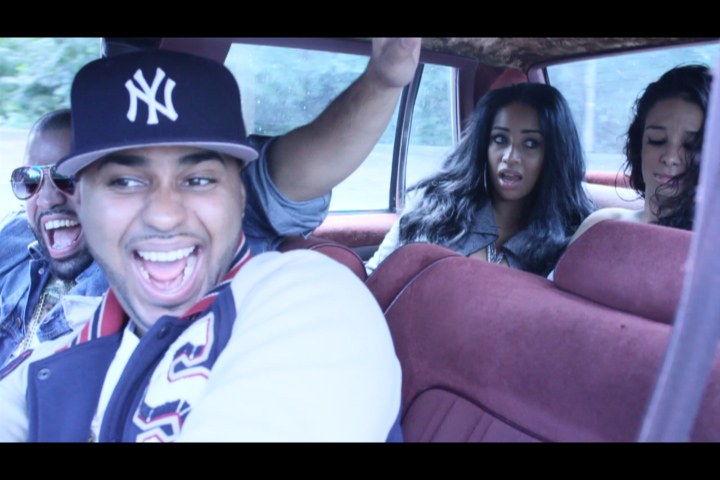 Q. The new video is titled "Dominis in the Heights" to mean Dominicans in the Heights, are you officially coining the term "Dominis" for Dominicans?
BAGO: Who came up with that? I think it was the director Gilbert Flores that came with that title. But heck lets go for it!
O: I wouldn't mind, but while we're on the subject I would also like to coin the terms "Domini-mami" and "Domini-booty."
Q. "Dominis in the Heights" is about going "dutch" on a date because times are tough economically; you're both Dominicans and there seems to be a stigma attached that if a female goes out with a Dominican man he will pay for everything. Are you hoping the video will help to change this point of view?
BAGO: I think it was a topic that one of the writers Jaime Fernandez felt there was a lot of material to work with. At the same time there is a stigma attached to it. If we can at least have people talk about it, then job well done.
O: I can't speak for all Dominicans or men in general but I personally feel like that's how it should be, but hey if you don't got it, then you don't got it! Simple. Unless she's willing to be your sugar mama then that changes everything, "go head girl you got this!"
Q. Usually hip-hop music videos focus on all the things that the artist owns or what they can buy, fancy cars, jewelry, girls, mansions. The song and video are about what you don't have, why did you decide to go in that direction?
BAGO: It's more entertaining to do the opposite. It's too cliché to talk about all of that. Comedy is about misdirection and situations that can be embarrassing. So for spoof purposes it made more sense.
O: That's easy . . . because I don't HAVE ANYTHING! LOL . . . it was easy for me to relate.
Q. Tony Award winner for the Broadway hit In the Heights, Lin-Manuel Miranda makes a special cameo appearance in the video, how did this come about?
BAGO: Wait how did he get in the video? DAMMIT! That sneaky dude! All jokes aside he was a supporter of "Pan con Queso" and he told me he owned a Mr. Softee truck so it made perfect sense. I hope I didn't blow his cover.
O: Personal favors, and support, and Juan Bago.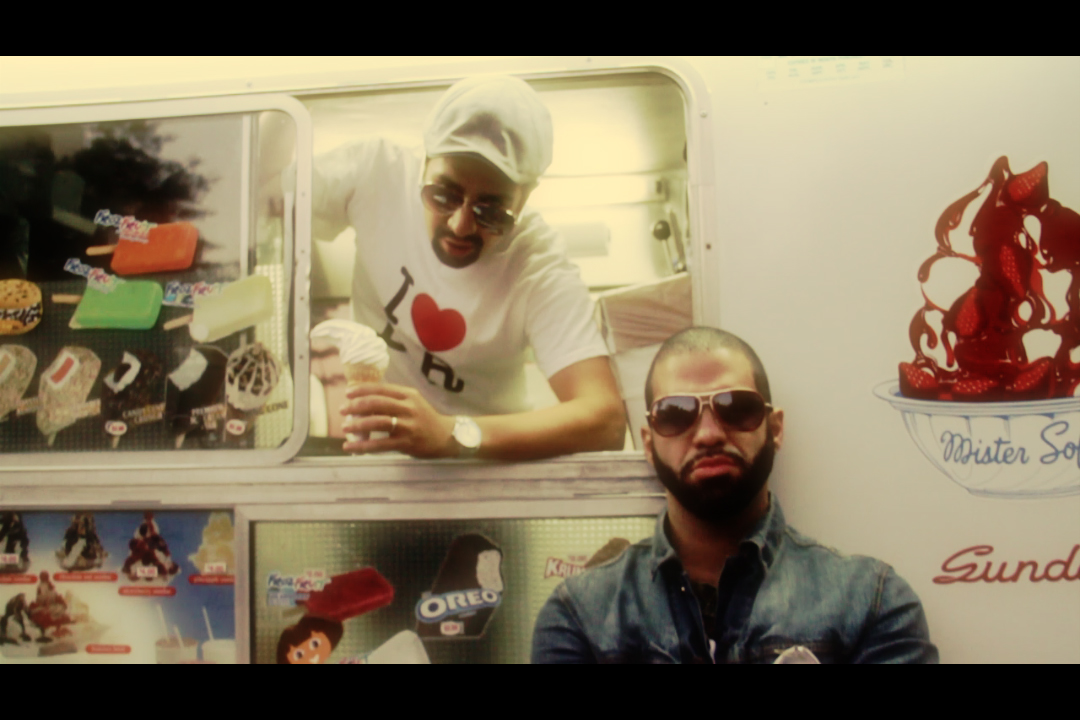 Click here to see pics from the "Dominis in the Heights" video premiere party.
We invite you to like our Facebook page and follow us on Twitter, or e-mail us at [email protected].