BY Crystal Rodriguez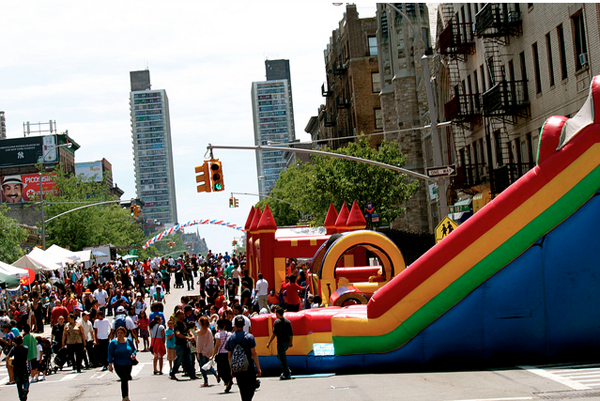 The conventional brick by brick architecture was overtaken yesterday by whimsy. A land of make believe and vibrancy juxtaposed the gray cement streets of St. Nicholas Avenue. El Carnaval del Boulevard was in town.
Animals ran through the street, paletas in their mouth and sweat smudging their painted faces. They raced around cotton candy trucks, lemonade stands and the like.
The stoplights needlessly flickered red, yellow, green – as the crowd crossed cross walks and slowly walked the center of the streets admiring all the beautiful clothes and jewelry.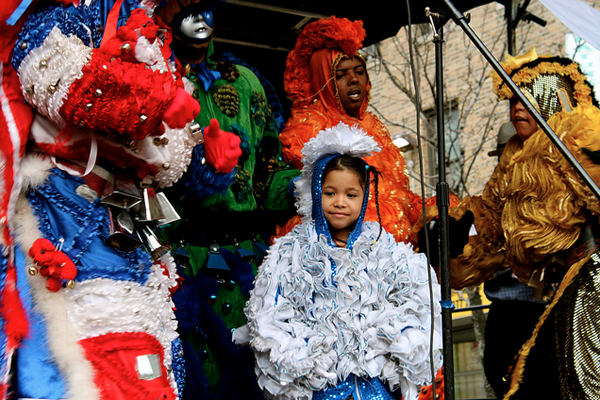 Everyone was here. Elevators full and overworked, people swarmed from their buildings. Los niños were there, with dollar bills scrunched up in their hands. And los viejos sat along the side of the streets admiring the carefree display of youth.
And if you weren't there you heard the music: the reggaeton shaking speakers, bachata from clothing stands and a faint violin resounding over the crowd. The air was thick with music. Every street had its own atmosphere and your body moved to each rhythm. A group of young girls got together and danced the whole carnival through. Parents joined hand in hand to their favorite song for a twirl. Everyone was awakened by the music, possessing its cheerful spirit.
The spires of the blow up castle mimicked those of the church, giving the whole scene a funny peculiarity to it. Balloon arches rose in the distance symbolizing a welcome to the entire city. The vibrancy and heat of the sun made a haze of color, making St. Nicholas glow deep red, white and blue. Dominicanos dressed in robes adorned with bells and flags blew their whistles on stage and through the crowd. There were princesses gallivanting around, Spiderman swinging from stand to stand, and clowns on every corner. It was unreal.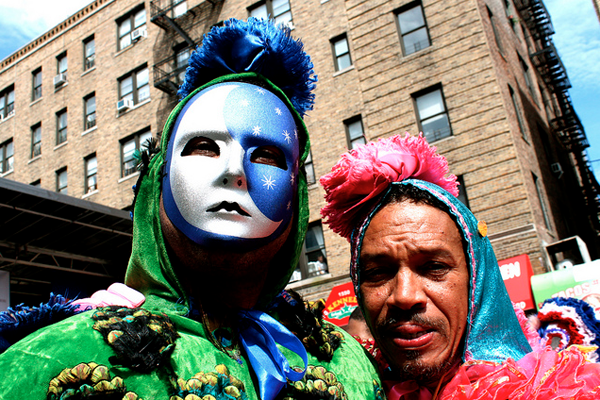 As the last iridescent bubble fell to the ground and the sun lowered behind the skyline, children got ready for bed. Tucked deep in their covers, and back in their familiar rooms, they must have laid there in disbelief. Perhaps it was just their imagination getting away from them. Yet, what could ever explain the balloon animal that sat on their nightstand?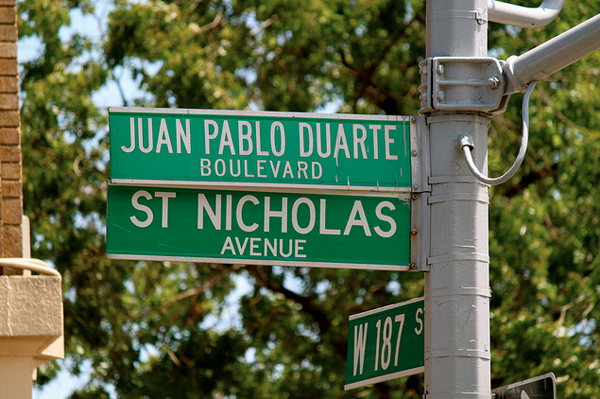 For more pics: https://www.flickr.com/photos/58762234@N02/sets/72157626892457694/
We invite you to like our Facebook page and follow us on Twitter, or e-mail us at [email protected].